In "Trolls Band Together," the newest film into the Trolls animated series directed by Walt Dohrn, Anna Kendrick and Justin Timberlake return as the lovable duo Poppy and Branch. This time, as Branch's past is explored, his reunion with his brothers reveals his previous stint as the baby in a popular boy band, BoyZone. Using this angle, the film features plenty of boy band jokes and tunes, much to the delight of music aficionados everywhere.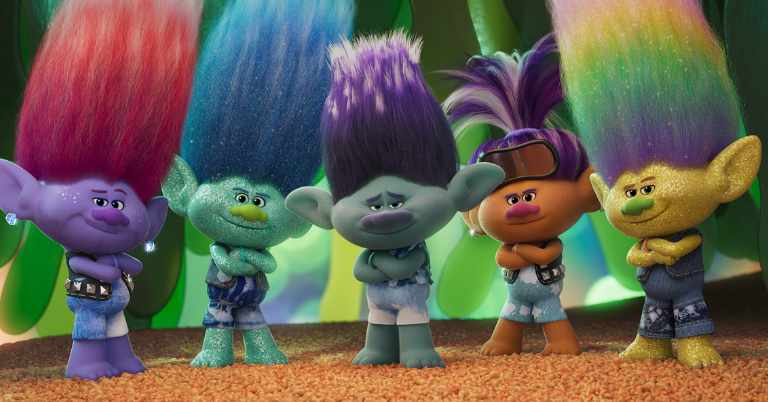 Dohn, who directed "Trolls World Tour" and co-directed the orginal, said that while the previous film had a big broad scope, the new story is more personal, highlighting what it means to be a family. It also doesn't hurt that he was able to bring together one of the most iconic boy bands to hit the stage, NSYNC, to supply the film's single "Better Place." Dohn recently spoke to Reel Faith's DeWayne Hamby about bringing the band back together and how it feels to be a part of some of the new wave of classic animated stories such as the Shrek series and now Trolls.
It was quite a feat to get NSYNC back together for this movie. Were you a listener?
I think you couldn't help it. I was a little bit older than the main audience. But I think you couldn't help but hear that music and have it be a part of you. I mean, it was ubiquitous back then. Everywhere you went, you went shopping at the grocery store. You turned on the radio, it was a part of us.
Let's say you had the power for the next Trolls to bring another group back, who would you unite? Paul and Ringo?
Yes, it would be Paul and Ringo, obviously. And we kind of got that with the newest Beatles song. You know, I love I love all of the classic music a lot.
That's what's so great about the Trolls series, how infused they are with music. You have a whole universe to explore, so how do you arrive at this story?
Well, we wanted this movie to be different than the last one. So the last one, we did explore different genres and kind of the world and the social world and the culture at large. This one, we wanted to get more personal. We wanted to get inside the emotions of the characters themselves, learn a little bit about what happened in Branch's past, like, why is Branch the way he is. And that kind of led us to this idea of brothers and abandonment. And that Branch had brothers, of course, they would be in a band together, it would not only would it be a band, family band, but it would be a boy band that just felt really natural. With Justin in the film, we started talking to him early on to make that a part of this movie. So I think this one is more personal, even than the other films, I will really get inside the characters and find out why or the way they are.
You have your fingers in so many classic animated movies, family movies. You're going to have a whole generation of people that come to you and say, "Hey, I grew up on your movies." How does that feel?
It feels so nice. It's It's such an honor to be a part of people making movies for families, and we call it making for everybody. But we know kids are really drawn to these films. And that's an important part. That's a lot of responsibility. I remember like you said, growing up on the films that I watched in the 70s and 80s, growing up, and though how what a huge impact they made on me not only as movies, but as like a system of values and, and thoughts how you perceive the world. So now, I'm already getting that I get people who grew up on Spongebob all the things I've worked on and now even troll since it's been going on for 10 years. And I'd say it's an honor to be able to be a part of that.
"Trolls Band Together," directed by Walt Dohrn and starring Anna Kendrick, Justin Timberlake, Eric André, Kid Cudi, Daveed Diggs, Andrew Rannells, Amy Schumer, Troye Sivan, Kenan Thompson with NSYNC and Camila Cabello, releases Friday from Dreamworks Animation.