Last week, I had the awesome opportunity to sit down and chat with one of the most influential spiritual guides of our generation, Rob Bell. Rob has just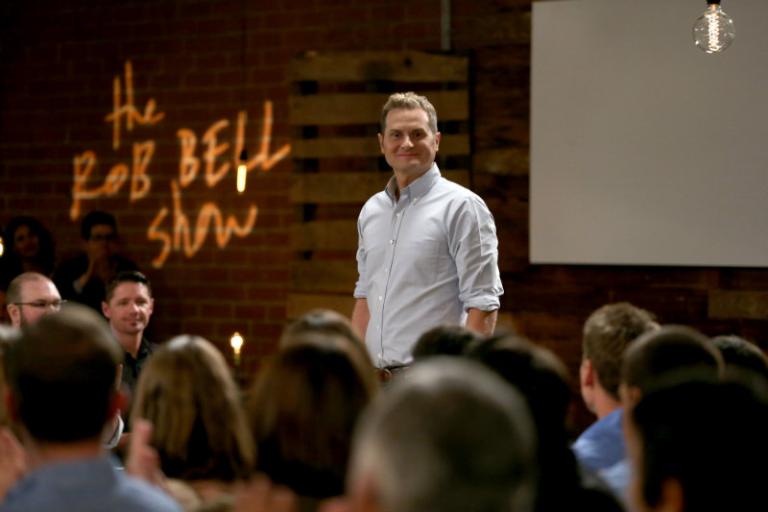 released a new book that he wrote with his wife, Kristen, called The Zimzum of Love and has a new television talk show- The Rob Bell Show– airing this Sunday on the Oprah Winfrey Network, so we had a ton to talk about when we chatted last week. If you missed the first installment of this two part interview where I talk to Rob about his views on sexuality, Ferguson, and handling his critics, among other things, make sure you check it out here.
This week, to prepare for the airing of his new show, we talk about his vision for television, his pastoral calling, doubt, spiritual evolution, and what it was like writing a book with his wife. I hope you'll take some time to listen in to my lively conversation with Rob today.
Are you still a Pastor?

What do you mean when you say that God is calling us "forward"? 

How can we embrace doubt? 

Tell us about your new show- "The Rob Bell Show"- on OWN: 

What was it like writing your latest book "Zimzum of Love" with your wife? 

What's the one message we all need to hear? 
Well there you have it! I hope you enjoyed listening in to my conversation with the one and only Rob Bell! Make sure that you tune in to his new show The Rob Bell Show on the Oprah Winfrey Network (OWN) this Sunday! For more information about Rob, his books, and his show, click here! 
BONUS: Exclusive Sneak Peek of "The Rob Bell Show"
Thanks to my friends over at The Oprah Winfrey Network, I'm excited to be able to share with you two short clips of The Rob Bell Show! Take a few seconds to check this out and make sure you tune in on Sunday, December 21 at 8 P.M. ET/PT!
Grace and Peace-
Brandan