Well, what a week this has been. Since the news broke last weekend about my former publisher dropping my book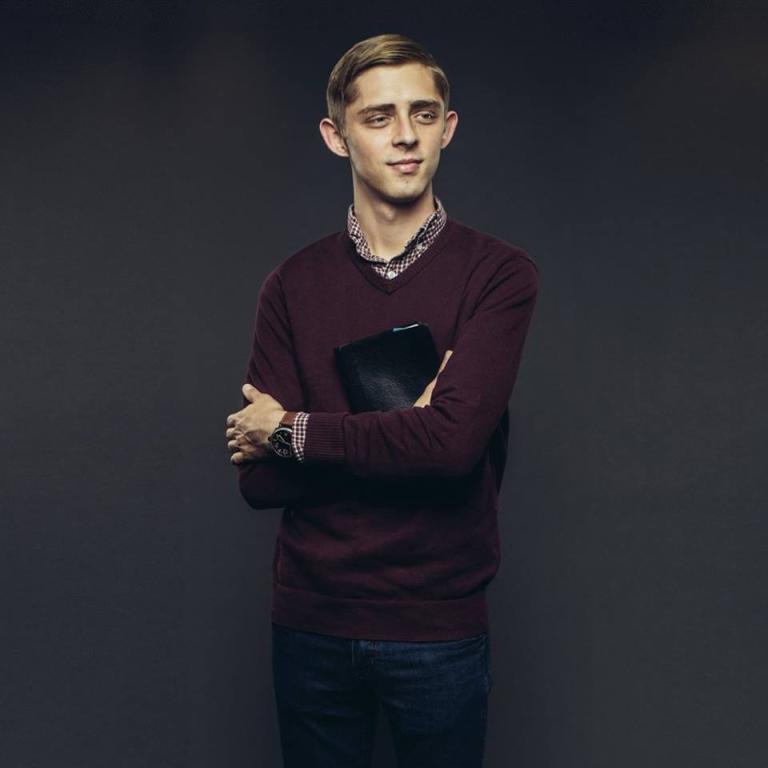 because of my stance on LGBTQ issues, there has been a firestorm of news articles, blog posts, and social media comments from people all across the spectrum- many encouraging and some not so encouraging. But as this week comes to an end, I want to offer some thoughts on how I plan to move forward from all of this controversy.
First, I want to reiterate that I have no negative feelings towards Destiny Image (my former publisher) or anyone in the Christian publishing world. While it is disappointing that my book got cut and that Christian book retailers refuse to carry it, I understand the reasoning behind their decision. Not long ago, I held the same theological views. While I have now come to disagree with those views, I understand how difficult my journey towards affirmation was and want to extend grace to those who are not yet there. They believe they are doing what is right before God. While it causes great pain to many and deserves to be confronted, grace and compassion must be extended to them. I am confident that God's Spirit will continue to do a mighty work in the hearts of his yet unaffirming people in the years to come.
I now am publicly "out" as queer. Many will have questions around what that means for me both professionally and privately. I want to say this- I don't plan on addressing many questions about my personal/relational life publicly in the future. While I understand that for many, their sexuality is front and center, for me, it's simply not. The reason it's taken "so long" for me to "come out" is not so much because of shame or fear, but more so because I don't think its really all that important for everyone to know. But I have made the choice to step out and identify as queer. No, that's not the same as gay or bi, and it's not a stepping-stone to coming out as gay or bi. For me, that means I have an ever changing, fluid sexuality. Beyond my sexuality, it describes the way I try to live my life- outside of the box. It is complex and sometimes confusing, but I hope you can accept that for what it is and let it be. I am grateful for your understanding and support!

While I have been incredibly blessed to be able to work as a full time LGBTQ activist among evangelicals, my true passion and calling is to be a pastor and spiritual teacher. In everything I write and everything I do, I try to keep my long-term goal of being a minister in mind. It is my hope that through my writing, both here on Revangelical and in my book, all people, regardless of sexuality, can be encouraged and inspired to dig deeper into their faith and closer to the God who created them. That is, after all, why I write. I hope that all of the conversation around my sexuality and activism does not confuse or detract from the broader message that my life and my book seeks to communicate- that God is bigger that we ever could imagine and we should spend our lives living in wonder of his majesty. That's what I am all about.
What about my book Nomad? Well, by God's grace, I am in conversations with a number of new publishers, Christian and not, that have expressed interest in the book. So many of my friends and colleagues reached out to me this week to encourage me and to help bring Nomad to life. After everything that has happened, I am happy to say that I am very hopeful for the future of my book! I will definitely keep everyone up to speed on the process! Thank you all for your overwhelming support.
Lastly, but most importantly, I want to say THANK YOU to the thousands of you that have reached out by email, text, Facebook, Twitter, comments and in person to encourage me in this bumpy season. You have no clue how deeply touched and grateful I am for the love, support, and encouragement that all of you have offered up. You all give me fuel to press on! Much love to all of you!
So those are just a few of the things I wanted to let everyone know as I move forward in the coming days. I am more stoked than ever to continue to work to bring about reformation and revival among evangelical Christians, which has been the goal of Revangelical since day one. This LGBTQ issue is one of many very important areas of Evangelicalism that need reform. I am committed to continuing to work to bring about reformation for all of my LGBTQ friends and for everyone else who is longing to find a spiritual home in Evangelicalism but feel that what Evangelicalism has become today looks very little like the Good News that Jesus preached. As I look forward beyond the craziness of this week, I see a future filled with hope. For me and for our world. Things are really changing. The Kingdom is really coming. What a truly exciting time we are living in.
 "Life can only be understood backwards, but it must be lived forwards." 
S. Kierkegaard