What Is the Foundation (If Any) of Human Rights?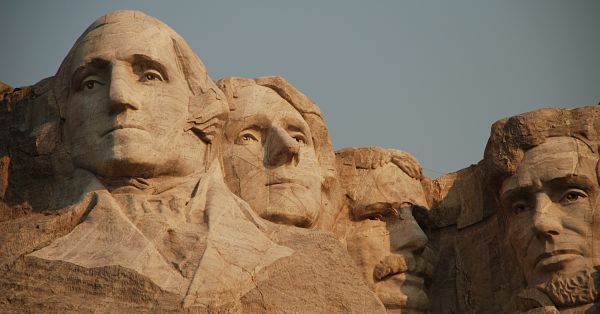 We hear much talk (in Western cultures especially) about "human rights." People tend to take it for granted that human beings, at least those already born, have certain "inalienable" rights. The American Declaration of Independence declares inalienable human rights to include life, liberty, and the pursuit of happiness. Over the centuries, however, many more basic and inalienable human rights have been discovered. Some are debatable; some are taken for granted. They may differ from one Western culture to another, but almost everyone believes there are certain rights intrinsic to being human.
This essay is written only for those who do believe human beings, simply by virtue of being human, possess certain inalienable rights—whatever those may be. In order to avoid being overly broad and abstract I will mention one that many people believe in very strongly: the right to freedom of thought and expression of thought insofar as said expression of thought does not endanger others immediately. In other words, few people who believe in this inalienable right to thought/belief and speech stretch it to include shouting "fire!" in a crowded theatre when there is no fire. (That's a typical example often given in schools when they teach about human rights.)
The freedom I talk about above is freedom of opinion and belief and freedom to express opinions and beliefs. Of course there have been many encroachments on said freedom and right, but such have to be justified on the ground that expression of certain opinions and beliefs harm others—by, for example, restricting their freedom of opinion and belief and expression of such.
Others may prefer other examples. Fine. My point is simply that we all, or almost all, believe human beings, simply by virtue of being humans, possess certain rights not possessed by non-humans.
My question here is: What is the foundation, basis, ground of having such rights? What makes humans so special?
Now, blogging has taught me that someone will always challenge whatever I say no matter how widespread and common what I say is. So, let me head off the whole animal rights claim by saying what I am talking about here is any "rights" that are believed to be intrinsic and inalienable—not subject to being removed or violated by whim of those with power to do so.
*Sidebar: The opinions expressed here are my own (or those of the guest writer); I do not speak for any other person, group or organization; nor do I imply that the opinions expressed here reflect those of any other person, group or organization unless I say so specifically. Before commenting read the entire post and the "Note to commenters" at its end.*
Some few years ago an editorial in a local newspaper argued that some of our "sacred rights" might need to be limited and abridged, ignored, temporarily at least, for the sake of safety from terrorist attacks. I responded by pointing out that one definition of "sacred" is protected from infringement. If we believe that a human right can be violated, we can't also believe it is sacred. But I digress; back to the main argument….
In the past most people who believed in inalienable human rights connected them with some transcendent source—God or gods or something or someone "above" nature. This became especially pressing as science began to discover the "nature of nature" as "red in tooth and claw." Herbert Spencer's "survival of the fittest" raised serious questions about the ground and basis for human rights and, by extension, any absolute rights.
Most educated Western people then began to talk about an old idea pre-dating Spencer, going back at least to philosophers Hobbes and Rousseau, of a "social contract." Inalienable human rights would be grounded in a social contract that prevents (as Hobbes put it) a "state of nature" in which life would be "mean, nasty, brutish and short." Most Westerners eventually came to believe that Hobbes's solution (power invested in one person or group) was not right. Western "democracy" rooted power in "the people." But this was not immediate or automatic. The French and American revolutions were instrumental in spreading the ideal of "the people" ruling. John Locke especially promoted this idea (even though he was British). Modern Western democracies owe a great debt to Locke especially for expounding the relatively new idea of a social contract in which the people rule. (That is not to say Locke worked it all out, but he had tremendous influence on the development of constitutional monarchy and republicanism in the late 18th century through the 19th century and beyond.)
But a question has always persisted and it seems to have no real answer outside of belief in something or someone transcendent to nature and even to "the people." Do "the people" have the right to infringe on any human right without good cause—based solely on (for example) fear and prejudice? At first, of course, as we all know, the implicit answer was yes—in terms of actual practice (slavery, women treated as chattel, etc.). Eventually, however, inalienable human rights expanded and became less and less alienable—especially on whims of powerful people.
This is a powerful and deeply ingrained belief in much of Europe and America and other countries influenced by the Enlightenment.
But again the question arises and finds no satisfying answer: What grounds inalienable human rights? WHY is it wrong for government, for example, to extent special rights to certain groups and take them away (or ignore them) for other groups? In America, in the 1960s, Martin Luther King, Jr., answered that question by appealing to a "higher law" than "man's law." (See his "Letter from Birmingham Jail.") He did not specify what all is included in that "higher law," but the point is that he recognized and argued that the majority of "the people" have no right to enjoy special privileges just because they are of a certain race, not another, and are in the majority.
The question remains and presses in today as our Western cultures and societies become increasingly secular—naturalistic (believing it is healthy for a society and culture to act as if no God or gods exist).
Theologian Paul Tillich wrote about this situation and proposed a rather abstract solution that most people have trouble grasping. He believed strongly in democracy, but he warned against heteronomy and autonomy and proposed theonomy as the basis for human rights and life together in even a pluralistic, modern society and culture. Without theonomy, he argued, life together tends toward either autonomy, in which everyone decides for himself or herself what is right, and heteronomy, in which an individual, party or group decides what is right for everyone. For Tillich, theonomy does not necessarily depend on a particular religion, but it does depend on something or someone transcendent to nature alone. King's "higher law." Without a theonomous "vision," Tillich argued, all cultures and societies tend toward extreme individualism which destroys community or toward tyranny which also destroys community.
During the 1980s and 1990s a movement called "communitarianism" swept across the Western world but failed to gain much traction especially in the United States probably because it called individualism into question. But also, communitarianism often failed to connect community with transcendence.
During the first decades of this century the European Union debated whether its constitution should include some reference to God. So far it does not. However, several heads of government (including German Chancellor Merkel) have publicly stated that it should mention God. Why? Why does this matter? G. K. Chesterton is famous for saying many things. One of them (paraphrased) is that without God all things are possible. He didn't mean that in a good way; he meant that without God there is no protection against hedonism (life lived solely for pleasure).
To be sure, "God" does not have to mean any religion's particular God; it can and often does mean simply the being transcendent to nature who is the source of absolutes—whatever they may be (something constantly being discussed and discovered). Without belief in God (something, someone transcendent to nature), human rights have no absolute ground. They can only be rooted in the shifting sands of cultural and social consensus. That is not enough protection for King or for many, many people who have no wish to impose religion on everyone.
This is not a contribution to Christian apologetics; it is simply an attempt to show, again, that nature alone and social consensus alone cannot serve as sufficient grounds for absolute, inalienable human rights. This intuition (which is also reasonable) was acknowledged by the framers of the U.S. Declaration of Independence. It is why U.S. coins still say "In God We Trust."
The main alternative is civil religion—the belief that the U.S. Constitution is a sacred text. But what would make it sacred? If it is sacred, how can it be amended?
The U.S. has never been a perfect nation, society, culture or community. But once upon a time there was here something like Tillich's theonomy—belief in a transcendent source of values.
Now, finally, to head off a common secularist response…. Someone will say there is no need of transcendence for values including human rights because they can be based on what works to promote the common good including the individual's own good. But, of course, this begs the question of what the common good is and what the individual's good is. As I have asked here before, and never received a satisfying answer, what if a person truly believes he or she and/or his or her "tribe" will be happier and more fulfilled by using their power to oppress others? Simply saying "That won't work out for you" doesn't work. It very well may. As Immanuel Kant noted there is no automatic correspondence in this life between being good and being happy. It may happen that they correspond, but there is no guarantee that they will correspond. In fact, it does seem to be the case that many individuals and groups with power do flourish in this life by oppressing others. That is why King appealed to a "higher law."
*Note to commenters: This blog is not a discussion board; please respond with a question or comment only to me. If you do not share my evangelical Christian perspective (very broadly defined), feel free to ask a question for clarification, but know that this is not a space for debating incommensurate perspectives/worldviews. In any case, know that there is no guarantee that your question or comment will be posted by the moderator or answered by the writer. If you hope for your question or comment to appear here and be answered or responded to, make sure it is civil, respectful, and "on topic." Do not comment if you have not read the entire post and do not misrepresent what it says. Keep any comment (including questions) to minimal length; do not post essays, sermons or testimonies here. Do not post links to internet sites here. This is a space for expressions of the blogger's (or guest writers') opinions and constructive dialogue among evangelical Christians (very broadly defined).