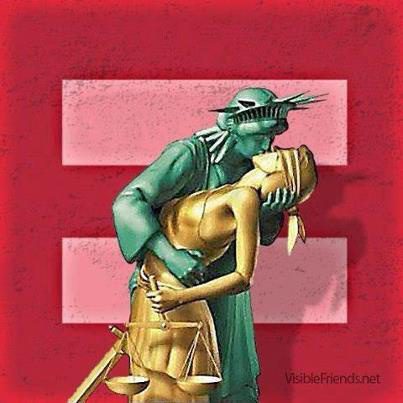 It's the time of the year when lover-dovers show their love and affection for their snookums by buying sweets and gifts of beauty. Chocolate and flowers are the top sellers (if anyone is crushing on me, I prefer dark chocolate and Gerbera daisies – just sayin').
As a Christian blogger, you might expect me to take this time to remind us that it's actually called St. Valentine's Day, and that it's an official feast day in the Roman Catholic Church, and then go on to remind us about the brave priest who defied orders and married people despite a strict ban on doing anything to assist the early persecuted Christians.
From one source: ….The first representation of Saint Valentine appeared in the Nuremberg Chronicle (1493); alongside the woodcut portrait of Valentine, the text states that he was a Roman priest martyred during the reign of Claudius II, known as Claudius Gothicus. He was arrested and imprisoned upon being caught marrying Christian couples and otherwise aiding Christians who were at the time being persecuted by Claudius in Rome. Helping Christians at this time was considered a crime. Claudius took a liking to this prisoner – until Valentinus tried to convert the Emperor – whereupon this priest was condemned to death. He was beaten with clubs and stoned; when that failed to kill him, he was beheaded outside the Flaminian Gate. Various dates are given for the martyrdom or martyrdoms: 269, 270, or 273. …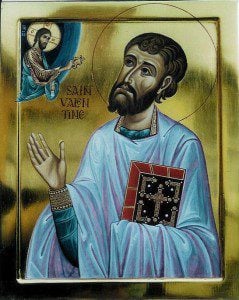 But, nope, that's not why I'm writing this piece – although,
this would be a very good time to ponder who today's persecuted people are and to celebrate today's priests and pastors who feel moved to marry people who love each other despite discriminatory denominational policies and state legislated orders from above. And so, in honor of St. Valentine, today would be a great day to marry GLBTQ persons.
I'm writing instead to encourage all of you lovey doveys to show how much you really love, by choosing to purchase Fair Trade certified chocolates and flowers.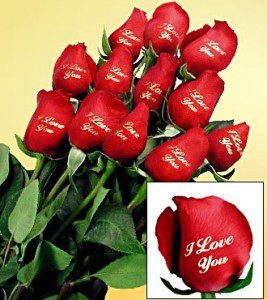 Next to coffee, chocolate is one of the top crops where those who pick them and work the fields get screwed over and exploited by the corporations they work for. The same is true for the cut flower industry.
ROSES
Americans will buy more than 189 million stems of roses this Valentine's Day, the majority of which will travel all the way from Ecuador and Colombia before they're sold to doting beaus. You can make sure that your long-stemmed symbols of love positively impact the lives of farm workers (many of whom are women) by looking for bouquets bearing the Fair Trade Certified logo.
Now available at Whole Foods Markets nationwide, these beautiful roses are now easier to find than ever. You can also look for Fair Trade Certified roses at various Jewel, Stop & Shop, Food Emporium, ShopRite and Giant Food Stores locations and at Samsclub.com.
Share the Love: Fair Trade Certified flowers are still relatively new to the U.S. market. Help show retailers that that there is a demand for ethically-traded bouquets by asking for them in the floral department of your favorite grocery store.
Read more about Fair Trade Certified roses.
CHOCOLATE
Even though Americans spend $16 billion a year on decadent cocoa products, small-scale family cocoa farmers face tremendous instability. Fair Trade certification ensures that cocoa farmers receive a fair price for their harvest, creates direct trade links between farmer-owned cooperatives and buyers, and provides access to affordable credit. Fair Trade also strictly prohibits slave and child labor. This Valentine's Day, support a better life for cocoa farmers by sharing your favorite Fair Trade Certified confection with your friends and family. There are plenty of delicious options to help you achieve this goal, including heart-shaped chocolates from Divine Chocolate, the sweet and spicy chocolate sampler from Equal Exchange, the Valentine's Day Heart Box from Sweet Earth Chocolates and a full tub of chocolate hearts of cherry from Sjaak's. Frozen desserts also make a sweet treat on Valentine's Day. Look for Ben & Jerry's Chocolate Macadamia and Luna & Larry's Coconut Bliss Dark Chocolate. And for you banana lovers out there, try Kopali's Dark Chocolate Covered Bananas: Perfectly sweet and rich, irresistibly luscious, and 100% organic.
Read more about Fair Trade Certified cocoa.
Share the Love: Help change the cocoa industry for the better by asking large chocolate manufacturers to go Fair Trade. Many companies have comment submission forms on their websites, making this an easy action to take. It is also important to thank companies for their delicious Fair Trade Certified offerings – do this with a handwritten card, e-mail or post on Facebook!
Happy St. Valentine's Day everyone!
xoxo
Roger
Rev. Roger Wolsey is an ordained United Methodist pastor who directs the Wesley Foundation at the University of Colorado at Boulder, and is author of Kissing Fish: christianity for people who don't like christianity
Click here for the Kissing Fish Facebook page
(this blog is a revised version of a blog I wrote previously on Elephant Journal)