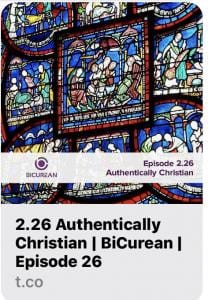 I recently had the honor to be a guest interviewed on the BiCurean Podcast. I had only learned of this greatly needed podcast in the past year. It is hosted by two people on a mission – a mission to help heal our broken culture and to inspire us toward a less polarized way of being and relating to one another in society. In their words:
What is BiCurean?
BiCurean takes typically combative topics and teaches them to play nice. Our view is that the mainstream reactionary rhetoric divides us and only helps those invested in the status quo. We seek to find answers beyond the most obvious. Join hosts Aicila and Erik as they dig into topics ranging from social and political to geeky and fun. Erik and Aicila are looking for the "BiCurean Moment" a point where contradictions meet.
Erik and Aicila are looking for the "BiCurean Moment" – the point where contradictions meet."

Show Notes:
Rev. Roger Wolsey spent some time talking with us about his efforts to meet people who come from different perspectives and get to know them. He identifies as a liberal man who wants to reach across the aisle and get to know the men he has spent time judging. We loved his articles, "
Tough Guys Need Friends
," and "
Ending the Civil War. Ways to Engage
." His wisdom, humor, and dedication to a better world were inspirational. We hope you enjoy this conversation and please reach out and let us (and him) know what you think!
(Aye-ee-sila) (she/her/hers) is a Director of Motivation, an Organizational Strategist for Dreamers and Underdogs, an Asker of Hard Questions, a Community Builder, and a prolific writer. An unapologetic geek, she may be dressed as a Star Trek cos-playing Minion or a Portal test subject (complete with portal gun). Lewis is an Apocaloptimist; she knows that it may all go horribly wrong, but assumes that even the zombie apocalypse will have a bright-side. A well-known Colorado Progressive Leadership Fellow, Lewis was named One of the 100 Women we Love by Go! Magazine in 2011 and awarded a Special Certificate of Congressional Recognition in 2013 for her community work. Lewis is blessed to have two fantastic children and an extensive polycule to support her in her various hijinx. Especially her long term partner and favorite co-conspirator, Tim Murray-Wyles
(he him, his) is a Sound Magician and Musician. Erik brings a rich history of working in music to BiCurean. Darker Days Tomorrow is his current solo music project. He is an artist, musician and composer with an extensive background in audio engineering. He also has a lot of experience in training both in the corporate and private training sectors. Erik worked at and designed educational materials for a national nonprofit. In his private life he is an advocate in the LGBT and poly communities. His current day job is Customer Success Manager for a thriving Silicon Valley start up
Projects: Darker Days Tomorrow, Exit to Midnight
Here's a
direct link to the interview
Aicila and Erik did with me. I think you'll not only enjoy the conversation, but perhaps wish to add to it as well! Please share your thoughts about what we covered in the podcast in the comment section below. Thanks!
In the spirit of all of us doing better,
XX, Roger (he, him, his)
Other Podcasts
I've been a guest on that you may enjoy as well.
Related Blogs: "
Enough with The Progressive Christian Outrage Machine!
" "
Tough Guys need Friends
"
"
The I Love Donald Trump Spirituality Test
" "
Can We Cancel Cancel Culture?
" "
The Holy Huh
"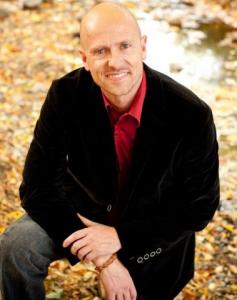 Rev. Roger Wolsey is a certified Spiritual Director, United Methodist pastor, and author of Kissing Fish: christianity for people who don't like christianity
Click here for the Kissing Fish Facebook page
Roger's other blogs on Patheos
** If you would like to become a patron of Roger's work as a spiritual writer, please click Here to learn more.