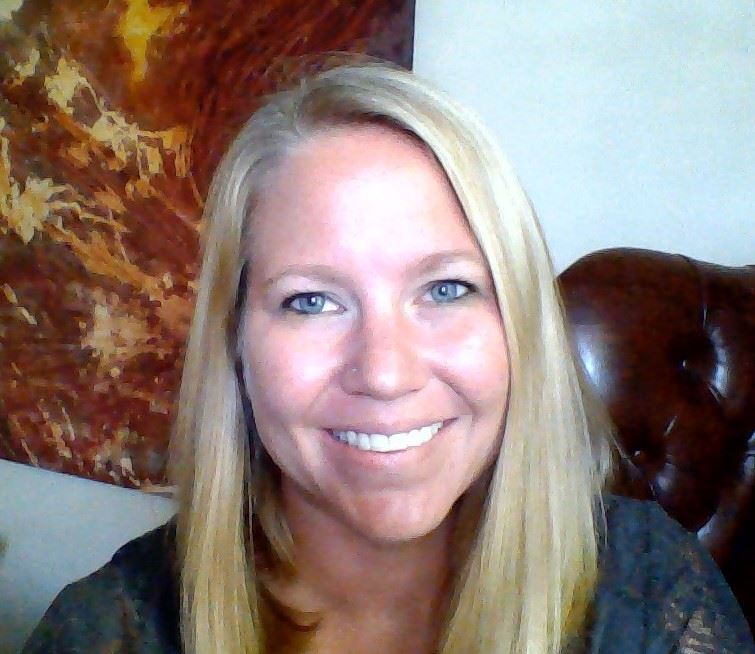 Calah Alexander was born and raised in Bedford, TX; she blogs at Barefoot and Pregnant. Her style of blogging is subtle: At first glance, she appears to be a mommy blogger, and would be the first to agree with this classification. But in her posts, and this interview process, she reveals a confessional motivation that is driven by a sharp, critical, and searching mind accompanied by a full and generous heart.
Her story of life and faith are tightly woven together, and appear here in some detail, but this is not a finished product: She shows all of the refreshing signs of a sojourner, a journey-woman who is on an honest and passionate search for what is real and worthwhile in life and love. She rejects the idea that she is doing anything more than that, but that is exactly the point and the unassuming brilliance of her writing.
—Sam Rocha
INTERVIEWER
How do you write?
CALAH ALEXANDER
Interesting question. I have no idea what the "how" refers to. Practically, I put the baby down for a nap, make the other three do something that will occupy them for hopefully an hour but realistically 3.5 minutes, make a cup of tea, sit down, read Facebook, get distracted, then start writing after the baby is awake and everything is chaos. If you mean intellectually, my good posts are when I have something I've been contemplating for a while (while cleaning, while showering, in rare quiet moments) and then I sit down and hash it out until I figure out exactly what I think and why it's been bothering me. All my other posts are just me emoting on my blog. Everyone needs an outlet.
INTERVIEWER
Can you say more about this difference between thinking and emoting in your writing?
CALAH ALEXANDER
Emoting is when I sort of blab on paper about struggles I've gone through, or am going through. It's not something I have to think about, it's just something I have to relate. Or want to relate, because people who are closest to me are tired of me relating it to them.
Thinking is when I know I have some thought, some idea, or really more like a glimmer of truth, about some issue. I don't actually understand what that glimmer is until I sit down and write, and write, and delete, and write, and delete, and write again. When it's all said and done, I realize what I've known, or intuited — that's a better word — but haven't been able to put into words.
It really is through the writing process that I learn, kind of like teachers learn more through teaching than they ever learned through sitting in a classroom.
INTERVIEWER
Beyond the therapeutic or cathartic, do you think that there also something compelling about the story of the emoting kind of blog post that the thinking one lacks?
CALAH ALEXANDER
Yes, definitely. At least I hope so. Most people don't like to talk about the struggles that are the hardest for them, whether it's NFP or struggling with anger or getting off drugs, but that leaves the rest of us who struggle with the same thing feeling totally alone. I hate feeling alone. I'm ridiculously, sometimes stupidly, honest because I genuinely hate feeling like the worst sinner on the planet. Knowing that other people are where I am, or have been where I am, gives me hope that I'm not stuck here forever. And honestly, hearing from other people that I'm not alone gives me the courage to keep going, and keep trying.
INTERVIEWER
We live in a time where, for better and worse, the internet is becoming a viable form of community for many people, especially mothers. A place to not be alone. Does this ever make this work feel pastoral or like an apostolate to you?
CALAH ALEXANDER
No. Well, sometimes I feel tempted to feel that way, to assume a responsibility or an authority, or something. But every time I try to do that, I just end up sounding (and feeling) like an asshat. It's not good for me, personally, to try and assume a voice of authority. I'm just a mom fumbling through life, and my keyboard is like the well of past times. I go to the internet to vent, to cry, to complain, and to beg for help, and what I get in return is consolation, encouragement, admonishment, and advice. I don't often feel like I'm talking down to people instead of talking to peers (most of whom have more wisdom than I do), and those times when I do feel like I'm being pastoral or whatever, I also feel like I'm being a jerk. It's not who I am.
INTERVIEWER
There is an idea, going back to Plato, that the best rulers are the reluctant ones. Could this apply here to your non-pastoral blogging?
CALAH ALEXANDER
Oh God, I hope not. I mean, maybe? But to be honest, even when I feel strongly about something and think I'm right, I usually figure out later that I was either wrong or going about it the wrong way. I still have so much to learn. And I screw up so often that the idea that I'm any kind of ruler, even a reluctant one, is enticing enough for me to be horrified by it.
INTERVIEWER
Are you familiar with psychoanalysis?
CALAH ALEXANDER
Yes. Like, Freud?
INTERVIEWER
Like word association. Cues.
CALAH ALEXANDER
Maybe not. Can you elaborate?
INTERVIEWER
I am going to type a word and you will type a response, the first thing that comes to mind. Emote, don't think.
CALAH ALEXANDER
Okay fine, but this is kind of unnerving.
INTERVIEWER
"Square."
CALAH ALEXANDER
Circle.
INTERVIEWER
"Bread."
CALAH ALEXANDER
Banana.
INTERVIEWER
"Next."
CALAH ALEXANDER
You're.
INTERVIEWER
"Simon."
CALAH ALEXANDER
Says.
INTERVIEWER
"Read."
CALAH ALEXANDER
This.
INTERVIEWER
"Monsters."
CALAH ALEXANDER
Under my bed.
INTERVIEWER
"Green lights."
CALAH ALEXANDER
Red lights.
INTERVIEWER
"Tart."
CALAH ALEXANDER
Pan.
INTERVIEWER
"Cross."
CALAH ALEXANDER
Mine.
INTERVIEWER
"Fair."
CALAH ALEXANDER
Square.
INTERVIEWER
We ended right where we started.
CALAH ALEXANDER
That was kind of cool.
INTERVIEWER
I agree. I want to ask you about sincerity and catharsis. What should I ask you about that?
CALAH ALEXANDER
I don't know. Sometimes I doubt my own sincerity because I wonder if I try too hard to transform it into a kind of catharsis. I think Elizabeth Duffy does sincerity well. She doesn't try to make it anything other than what it is. I want to get there one day.
INTERVIEWER
Right. There is a fine line, I think, between sharing and projecting. Over being sincere and using sincerity as a shield for the real shit and guts.
CALAH ALEXANDER
Yep. I have no idea how to walk that line. The cool part about blogging is that I get to figure it out in public, and it's kind of awful, sometimes, to have your stupid mistakes and, sometimes, your shit and guts, laid out for public consumption.
INTERVIEWER
You recently wrote about cussing. Do you actually cuss in your regular life, or is it more of a rhetorical device. Or both?
CALAH ALEXANDER
Both. I definitely cuss more in my real life, actually. Especially since I tried to stop cussing rhetorically.
INTERVIEWER
There seems to be ample literary space for the vulgar and the profane, but how do you see it fitting, if at all, in a space that is explicitly supposed to be Catholic?
CALAH ALEXANDER
Jeez, how do any of us fit into a space that's supposed to be explicitly Catholic? Maybe it's my way of trying to square the circle, or whatever; I feel disjointed and out of place often when I read popular Catholic blogs, because I can't understand that kind of holiness. But then there's St. Augustine, who wanted to be holy but not, you know, yet. Maybe I'm trying to bridge the gap for those of us who are trying to get there, but not yet.
Sometimes Catholics use a language that almost needs a translation dictionary, it's not real language, and so it doesn't seem like real life. I just want to be Catholic, but I don't want to stop being me, or stop being real. There has to be room for both, right?
INTERVIEWER
I think I agree, but then again this particular Catholic lingo and niche culture is also very specific to a certain brand of communities of faith in the US. I sometimes worry that the relative smallness of this tiny world gets too much credit.
CALAH ALEXANDER
Oh, I'm with you. Certainly it does. But then again, it's the only "world" most of us know, and it's hard to break out of that. Maybe cussing within it is an attempt to shatter the barriers? Or maybe I think I'm some kind of video-game hero, and I'm the one who should shut up and sit down and listen to other people in other worlds? I don't know. The internet opens up a lot, but it also obscures a lot.
INTERVIEWER
This is true. The internet is deceptively small and tribal, despite its global qualities. This strikes me as being related to the predicament of US Catholic sub-culture: It is tiny despite the universality of the Catholic Church.
CALAH ALEXANDER
Yeah. It really is, but it also thinks it is the universal Church. It's not healthy. I worry particularly because of the strains of Evangelical Protestantism creeping into the Church. It's like we've become so divorced from our roots that we're just picking up Luther's leftovers. It's very unsettling.
INTERVIEWER
Say more about that.
CALAH ALEXANDER
Well, I'm a convert from Protestantism. My parents raised me to love God, which is a gift I can never repay them for. Unfortunately, too much of the mainline Evangelical culture online is really lacking in both genuine love and critical thinking. Matt Walsh is effing Chesterton in this world. And that kind of mindset has so seeped into Catholicism, because we think we've found common allies in some kind of undefined and murky war against "modernity", that we've got Catholics insisting that women wearing pants is immoral, We've got Catholics teaching girls that having premarital sex makes them dirty, and that they will carry that dirtiness with them FOREVER, no matter how many times they go to confession, no matter how sacramental their marriage might be in the future. That's not Catholicism. That's Protestantism, and it's a particular strain of Protestantism. That's what I converted away from, and it makes me crazy to see it espoused by people who've been raised with the truth right there, on their bookshelf, in the Catechism.
INTERVIEWER
What brought you from the Protestant Evangelicals to the Catholics (who often act like Protestant Evangelicals)?
CALAH ALEXANDER
University of Dallas. No question about it. There were definitely some Protestant-type Catholics at UD, but the majority were just Catholic. In that Hilaire Belloc kind of way. "Wherever the Catholic sun doth shine, there's always laughter and good red wine, at least I have always found it so, Benedicamus Domino!" They're the ones who stood by me when I was unwed, pregnant, and addicted to meth. Some of them had to work really hard to stand by me, too. I saw them work out their salvation in fear and trembling, they wanted to shun me, they wanted to hate me, they wanted to blame me for taking down one of their own, someone they loved. But they didn't. They just, they just went to confession, bit back their anger, and loved me. It was humbling. It was the kind of love that Protestant Evangelicalism never prepared me to receive. Maybe I didn't even know it was possible. But they loved me in a supernatural way, and being on the receiving end of that kind of love makes you realize how much you really don't deserve it. It's all true, in the end, that we sinners see the face of Christ in the face of the people who love us when we need it the most, especially when we don't deserve that love.
But the counterpart to that story is that it's been rare to find that kind of Catholic outside of UD. It's not that they don't exist, it's just that echo chambers are poisonous, and they make us forget how to love.
INTERVIEWER
Tell me about weeping at the keyboard.
CALAH ALEXANDER
Really? I dunno. I weep at the keyboard because the internet isn't standing in front of me. At least not really. I feel like I can be honest about how difficult life is, just my ordinary life, struggling to stay out of mortal sin, not some kind of life of heroic virtue, because the internet is a little bit removed. Even just Facebook messaging isn't face-to-face, you can walk away, breathe deeply, or just shut your computer and go take a walk. With blogging, it's doubly so. In that way, it functions as a sort of diary for me, but I'm too dependent on the feedback of others to keep a diary for my own personal reasons. If I'm going to write a diary, I better be getting some kind of feedback on it, otherwise, what's the point? But it also keeps me honest. It isn't always just me weeping over my own writing because my life is such a bad emo song; sometimes it's me weeping because somebody was blunt and awful and right, when here I thought I was just writing a post to get accolades. And that's the worst kind of weeping, because the internet also means that I can't just punch them in the face. I have to take in their words, and allow that they could be right, and then when I realize they are right, I have to at least consider amending my life. And that would make anyone weep.
INTERVIEWER
Heraclitus is known as the weeping philosopher, and I've always admired him for that. Who is your favorite writer?
CALAH ALEXANDER
Salman Rushdie. He makes life magical even when it clearly sucks.
INTERVIEWER
New topic: I think Chesterton said that hope is the balance between presumption and despair, and the internet seems to sway between cats and the apocalypse. How do you find that beautiful, loving, tragic Catholic song in the middle of all this?
CALAH ALEXANDER
I'm pretty sure your question answered your question. What is presumption if not LOLcats, and what is despair if not the apocalypse of today's Drudge headline? If anything, it seems like the beautiful, loving, tragic Catholic song is easier to find on the internet than in real life, it's just a google search away. And I mean that literally. You can search for "Catholic" and find, on the first page, beautiful factual articles about the history of Catholicism juxtaposed with bishops attempting to excuse the latest sexual abuse scandals. In the middle of all that, there's us, the Catholic bloggers and readers, just living our lives and writing about it. I find hope in that: the "us."