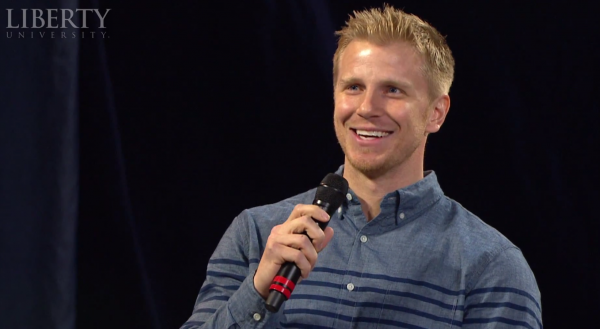 I sure picked an interesting season to do a book tour. In between snowstorms and delayed flights, I recently had the privilege to share my story with the students at Liberty University.
Here's a video of the whole interview where I talk about how God led me to the point where I am now, what it was like being a Christian on reality TV, and what it was like being labeled "the Virgin Bachelor."
Plus, I was able to share a few of the lessons I've learned that I think are especially important for college kids and Christian young people. Hope they can encourage you too.
Read more on the Faith and Family Channel – follow me on Facebook, Twitter, and Instagram!