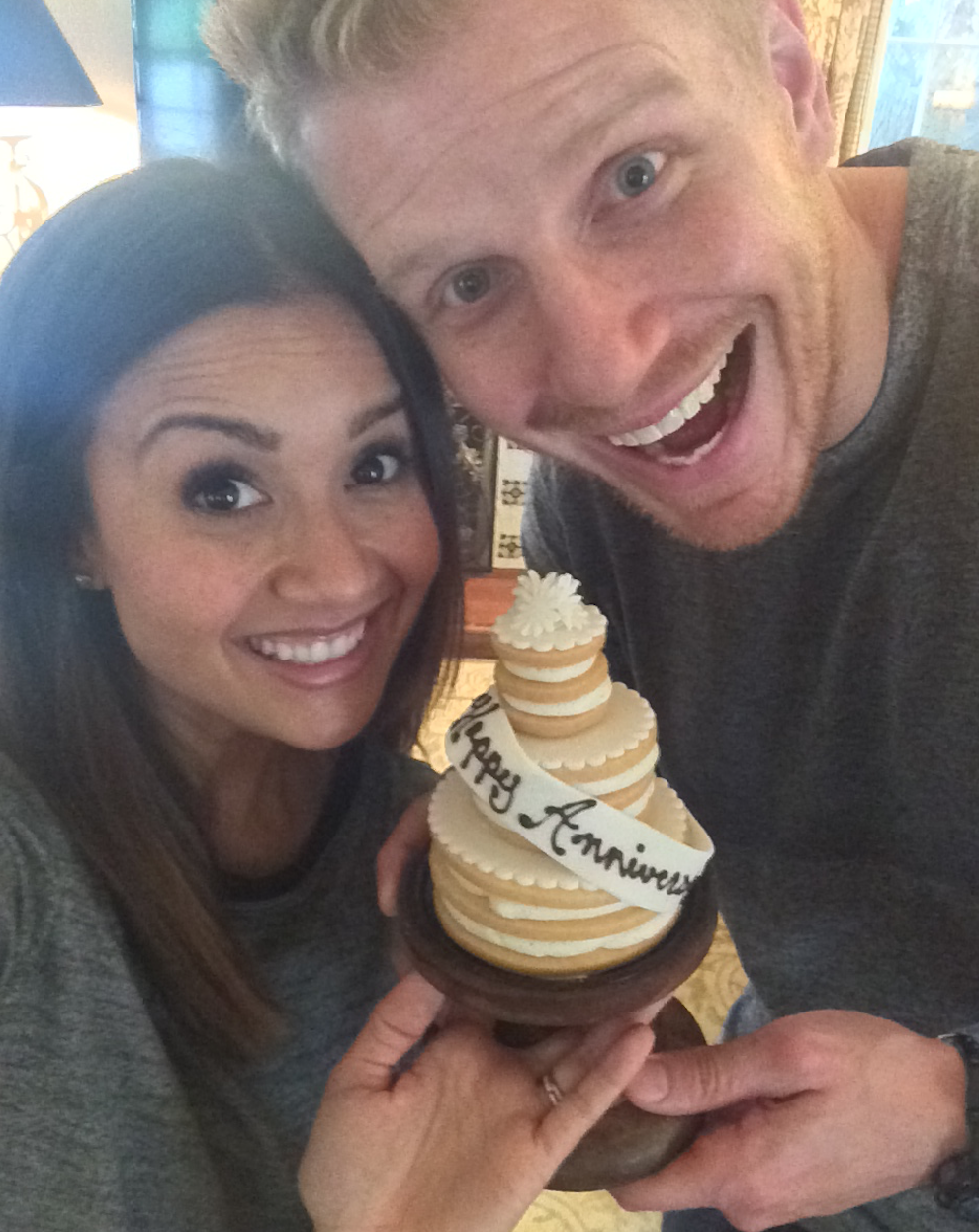 One question I get from time to time is "what has been the best trip you and Catherine have taken?" Over the past few years, Catherine and I have done A LOT of traveling. We've been all over the US and most of Canada for different events and speaking engagements. It's honestly been one of the coolest parts of being a "TV personality". We've met a ton of great people during our travels and have eaten a lot of fantastic food along the way. One thing we don't do much of when we travel however is relax. Usually we touch down in a new city and then have a jam-packed schedule from there until it's time to board our flight back home to Dallas.
So in my mind, the best trip we've taken is a no-brainer- our trip to Santa Barbara for our one year wedding anniversary.
Not only did we go back to the same city where we got married, we stayed at the same resort (Four Seasons Biltmore) where the wedding was held. Catherine is very sentimental and really cherishes the special moments in life, so it was so much fun reliving all of our wedding day memories together one year later (like me blubbering like a baby after being announced man and wife).
Not only that, but it was the first trip I could remember that truly allowed us to relax and enjoy each other with no other distractions. We spent the week biking down the coastline, laying by the pool, eating fantastic meals and soaking in the majestic sunsets. I don't think I stopped smiling the entire trip. Oh and I'd be remiss if I didn't say the Four Seasons went out of their way to make our trip so special. Each night they would surprise us with a different dessert at dinner in honor of our anniversary and congratulate us.
Needless to say, we didn't want to leave. With all of that said, I realize it wasn't the resort, or the food, or the sunsets that made that trip so special, it was the quality time I spent with my wife reflecting on how blessed we are and enjoying each other's friendship.
Read more on the Faith and Family Channel – follow me on Facebook, Twitter, and Instagram!