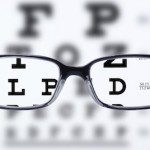 If you identify with a religious denomination, researchers almost certainly know how many of you there are. Hell, they probably know how you like your eggs. But the most they usually know about me is that I'm a "None."
I'm an atheist, a word I use to indicate my confident opinion that no gods of any kind or number exist. (More in a later post on why I find more passive definitions less useful.) But most general surveys don't include "atheist" as a category, much less secular humanist, my real preference. When they ask for religious identity, they usually offer a long list of Christian denominations. Other religions, like Judaism, Islam, Buddhism, etc., despite also being rich with branches and divisions of their own, are reduced to the single big worldview label. But my only choice, most of the time, is the last box: NONE.
So I'm a None.
But here's why the "Nones" category is just about meaningless. A good friend of mine believes in God, believes that salvation is attainable only through a personal relationship with Jesus Christ, prays daily, and has painted Psalm texts scrolling around the border of her living room ceiling. She attends a non-denominational church twice a week. But she describes herself as "little if at all religious" and eschews all denominations. So she too is a NONE.
Atheists get very excited about the fact that one in five people in the U.S. have no religious affiliation — up from 8% in 1990. But two-thirds of those Nones are like my friend — they shun affiliation, but they believe in God.
Still excited?
A belief category that includes both me and my praying, churchgoing, Psalm-scrolling friend doesn't add much to our understanding of people like me — actual nontheists.
Ask the average American what an atheist is like and you'll probably get the angry anti-religious stereotype — a description that fits some atheists, but not all, or even most. So we're given a choice — zoom out too wide and see us as "Nones," or zoom in too tight and see us as only anti-theists. That's okay with a lot of movement atheists, since an outsized number in the movement are anti-theists. Which makes sense: Anti-theists are the first to leave the churches, so the freethought movement is replete with them.
Fortunately, as the profile and number of nonbelievers continue to grow, researchers are painting a more complete picture.
Last year, University of Tennessee researchers Christopher Silver and Thomas Coleman created a study to drill down into religious disbelief in America, to get beyond both the cartoon of the angry atheist and the vague mush of the "Nones" to a better understanding of the true variety of nonbelievers. Their results provide one of the bright, gleaming keys to understanding why marriages between believers and nonbelievers so often succeed, as well as why they sometimes fail.
Silver and Coleman knew from their own experiences with atheists and agnostics that they are not all alike. Their study, which surveyed more than 1,150 nonbelievers, provided the best description to date of just how that variety plays out.
"The only thing all of our participants had in common was that they do not believe in a God," says Silver. "It's what they do or don't do with that
non belief — how it functions and exists in their lives — that ranges on an extremely wide spectrum."
I'll lay out that spectrum next time.