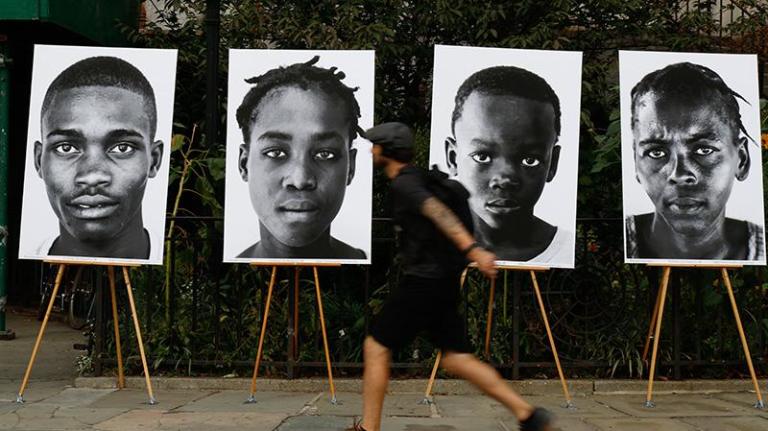 Inside Out, The People's Art Project: A Global Art Project Transforming Messages of Personal Identity in Works of Art
Let's talk plaque psoriasis. If you don't suffer from this devastating immune skin disease, you need to know that it raises scales of inflamed skin in unpredictable parts of the body with incessant irritability. An illness such as this, like any that changes our appearance in front of others, also changes how others may see us, or how we think others see us.  A commercial for a prescriptive drug for this illness is called See Me. The script is simple: "See me, see me. Don't stare at me. Psoriasis is just something I have, and not contagious."
The image roll goes from men changing in a locker room leaving a locker buddy alone, to a woman sitting on a bus who notices that a newly boarded passenger decides not to sit next to her. As she passes her seat aisle, she looks up at her downcast. It's not contagious, "see me!" Is this not a secret wish we often say to ourselves when we feel terribly misunderstood and unaccepted for who we really are. In our need to belong to the layers of community we live in, our identity, in the minds of others, is most often under scrutiny.
Dual Thinking
Splitting the world into two, good and evil, and "knowing" who belongs to which side is sometimes called dual thinking.  It can look like this: sacred/secular, right/left,  gay/straight, white/black, citizen/immigrant, Christian/anything else but, defines not only how we can understand our communities, but it is how we self- define ourselves. Which side am I on? Am I my sexual orientation? My faith or non-religious views? Does my religion or nonreligious view, my skin color, or politics define me so completely that there is nothing left or worth discovering? See me.
This is brought into sharp focus today in the midst of a populist movement raging through out country that probably began at the time of the great recession of 2008, that casts deep suspicions on our pluralism and diversity through a politics of fear and security. It has re-emphasized conflicts of faith and secularism, anti-immigration, Islamophobia, overt racism and more through a cocktail mix of conservative Christian theology and political ideology. The binary, dualistic world of certain Christian fundamentalists in alliance with ultraconservative ideology, and a passel of hate groups gained a much more public voice of power recently.
The Populist Divide
In his book, The Populist Explosion, John Judis says national populism is a political logic where ordinary people are conceived as an "noble assemblage" not bounded by class, and view their elite opponents as self-serving. They rally against those whom the elites coddle; in this case refugees, immigrants, those of color or minority religious affiliation, or no religious affiliation at all.
There has been a great run in social media of Trigg County Judge Hollis Alexander of Kentucky, who refused to officiate at a secular wedding. Government neutrality between non-religion and religion, as well as religion and religion, has been again been suspended as an important effect of this populism.
On a similar note, an interesting article from the Vatican sanctioned newspaper, La Civilta Catolica, speaks of the growing similarities between evangelical fundamentalism and some circles of the Catholic right in the USA. "One feature of this "ecumenism of hate" is a clear "Manichean" delineation between absolute good and evil, it said, and a confident sense of who belongs in which camp…However, "defending freedom of religion cannot be driven by a sense of "religion in total freedom" that challenges the secularity of the state."
Among some Catholics in the United States, Steve Bannon's view of a Muslim-Christian clash is more popular than the pope's positive message of a creating a "culture of encounter." Despite the pope's insistence on a positive outlook on Muslims and their faith, Islamophobia finds a home in some American Catholic institutions and media outlets through their consistent negativity about Muslims.  Robert Spencer, whose anti-Muslim activism alongside Pamela Geller has been well documented,  has become a respected voice in some Catholic circles unfortunately.
Bridging the Divide
Certain conservative Christian and other religious circles that create this '"ecumenism of hate" are not representational of all religious efforts who seek quite the opposite (See us): bridges in the divide of our humanity across our cultural and social fragmentation. As there are Christians that are cause for great concern in this country, there are many more religious persons who see things quite differently, not a world of good and evil where people are accepted, and others are not, but a world where our diversity and pluralism as secular and religious believers are met to be honored. No religion is a monolith, including Atheism.
See me: Chris Stedman (Author of Faitheist), Kathleen Green (New director of the Yale Humanist Community), Greg Epstein (Humanist Chaplain at Harvard University), Dale McGowan (founding Director of Foundation Beyond Belief & my editor), Roy Speckhardt (Director of the American Humanist Association), Eboo Patel (Founder of Interfaith Youth Core), Heidi Hadsell (President of Hartford Seminary), Sami Aziz (Founder of Common Ground), John L. Esposito (Director of the Bridge Initiative at Georgetown University), Cardinal Cupich of Chicago (Head of the National Catholic Muslim Dialogue Initiative), and the many secular and religious women and men who work in interfaith organizations and secular humanist associations across the country who are bridge building leaders.
All of these people are leaders in interfaith and religious secular engagement. They understand that we are all much more diverse and complex than the two dimensional cookie cutters that others perceive us in, and that our complexity is an invitation of curiosity to know more. In that desire to know more four things stand out: People have the right to form their own identities; people have a right to express their identities, and people's identities should be reasonably accommodated; and respect for someone else's identity does not require you to agree with it, or accept it. (Patel)
Eboo Patel is author of the recently published, Interfaith Leadership: A Primer. The focus of this extraordinary guide is what he calls "civic interfaith leadership in a religiously diverse democracy." It is a clarion call to muster this leadership for 21st century America. Why leadership? The author goes on to say that what leaders really do is to fan the flames of change. "Change is a function of leadership." They help us all see each other for who we really are, and help us understand why that is so important.
____________________________________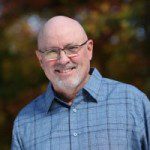 FR. CARL CHUDY is a Catholic priest and member of an international Catholic religious order very involved in interfaith and intercultural dialogue worldwide. He holds a Masters in Divinity from Catholic Theological Union in Chicago with a cross-cultural specialization. Carl is currently involved in further studies in interfaith and inter-secular dialogue at Hartford Seminary. He works with some national interfaith and secular associations, including the American Humanist Association.