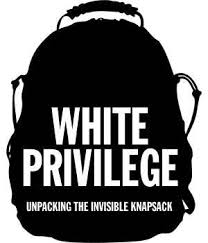 Andy and I grew up in a small, all white town in Indiana, smack in the middle of "Sundown Town" country. We moved on to live in big cities. Andy married a black woman and has a mixed race teenager. We decided to sit down and have an in depth discussion about our past as it relates to our present—of how we came to understand that white privilege in which we were enveloped—and of how exposure to others' experiences has impacted us and opened our eyes and minds.
Please take a listen to our podcast below.
Pardon a few brief instances of mic noise.