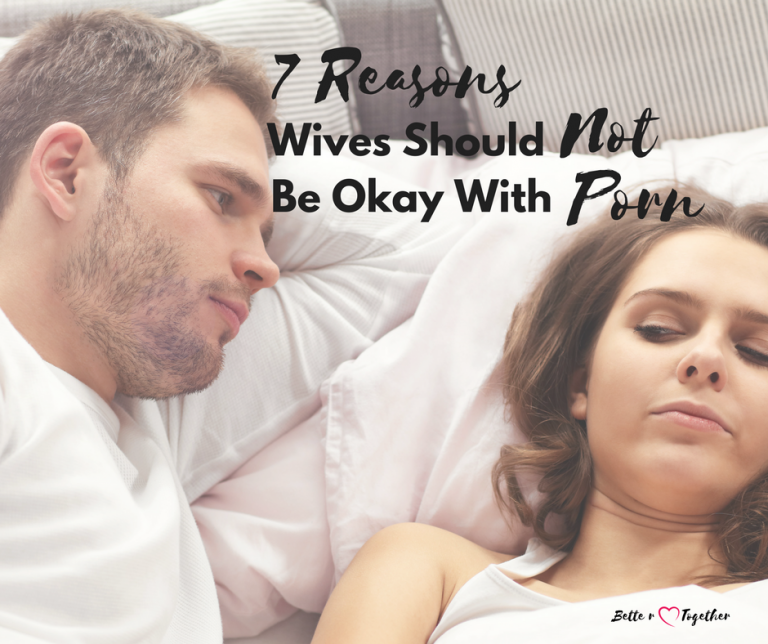 Do you like "This is Us?" It's a popular show on NBC. During a recent episode, Kate suspects her fiancé is viewing pornography. She's not upset. She laughs it off.
In that 10 second scene, NBC normalizes porn in relationships.
If Kate laughs when she thinks her fiancé is viewing porn, why can't you? (He was actually looking at puppies.)
Pornography is not funny.
Any wife who discovers her husband's secretly viewing porn knows this. She feels violated and disappointed. Trust takes a huge hit. If you make that discovery in your own marriage, contrary to how Kate feels, it's not okay.
You should feel violated.
I'm a huge fan of "This is Us," but porn is a huge industry and a huge problem. The latest statistics show 70 percent of Christian men view porn. Other than the people raking in millions in the porn industry, not many have positive things to say about it.
It doesn't enhance relationships or advance intimacy. It's an unhealthy way to satisfy a natural desire and destroys trust. Contrary to NBC's messaging there's nothing okay about it.
As a wife if you discover your husband has secretly viewed pornography, you might feel unattractive and violated. You instantly feel distanced from him, which affects intimacy.
This is Why You Should Not Be Okay With Porn
If that's not enough, here are 7 more reasons wives shouldn't be okay with porn:
1. Porn gives your husband a warped view of what's attractive.
Porn wires a man's brain to believe only certain body types are attractive. It makes sex about the body and not about the relationship. If your body changes, your husband may have a difficult time getting aroused.
2. Porn affects the arousal process in your husband affecting sex in your marriage.
In one of the most comprehensive studies on porn consumption ever conducted, researchers found that after being exposed to porn both men and women were significantly less happy with their partner's looks, sexual performance, and willingness to try new sex acts.
3. Porn creates unrealistic expectations.
People think, "Your husband knows porn is fake." Maybe. Reality says he may be wishing you could do some of the things he's sees on screen because that's what "hot" sex looks like.
4. Porn can lead your husband to seek sexual satisfaction outside of marriage.
Sexual acts that once seemed exciting become boring. He may become dissatisfied with watching porn and want to participate instead of viewing, which could lead to engagement with prostitutes or other unhealthy sexual encounters.
5. Porn makes sex with you seem boring.
And why wouldn't it? Chances are you don't have a 24 inch waist and perfectly shaped Double D's. Women in pornographic films haven't had five kids. They don't have stretch marks or love handles. They haven't taken care of kids all day, cooked dinner or dealt with other issues that go along with marriage. Unlike real women, porn stars are always revved up and ready to go. They're never tired and they're always ready to try something exciting and new. After viewing pornography, sex with you may seem boring.
6. Porn reduces male sex drive.
Men are visual creatures. After watching porn, he may no longer have a desire to satisfy you sexually. It might be too much work. When watching porn, he's not concerned with satisfying you. It's not about a mutually satisfying relationship, which may reduce his sex drive because sex with you is too much work.
7. Porn can be a sign of a deeper issue.
If your husband is viewing porn, there may be bigger issues going on. Porn is an addictive behavior. Sometimes stress or deep emotional issues can lead a man to view porn. His desire to view porn may have little or nothing to do with you. As disappointing as it is, try not to take it personally. Your self-esteem is not tied to your husband's addiction.
If you suspect your husband is viewing porn, it's okay to be mad. Talk him about. Don't ignore it. But let him know it is not okay.
As hurtful as it is to you, try not to sound as if you are accusing him or shaming him. Chances are, he already feels awful about it.
Encourage him to seek help, either from a pastor, counselor or a like-minded group of men. You may even need couple's counseling.
Let him know you love him, support him and you want to help him. He'll have to work at regaining your trust. Devastating circumstances can lead to greater trust and deeper love.
How would you recommend a friend approach her husband if she suspects he's viewing porn?
Need skills to build intimacy?
---
Subscribe to updates from The Not So Excellent Wife here!
Also known as the Not So Excellent Wife, Sheila Qualls understands how tiring a tough marriage can be.
She went from the brink of divorce to having a thriving marriage by translating timeless truths into practical skills. She's helped women just like you turn their men into the husbands they want.
After 33 years of marriage, she's a coach and a speaker whose passion is to equip women to break relationship-stifling habits and do marriage God's way. And you don't have to be a doormat to do it.
She and her husband Kendall live in Minnesota with their five children and their Black Lab, Largo.
In addition to coaching, Sheila is a member of the MOPS Speaker Network. Her work has been featured on the MOPS Blog, The Upper Room, Grown and Flown, Scary Mommy, Beliefnet, Candidly Christian, Crosswalk.com, The Mighty and on various other sites on the Internet.