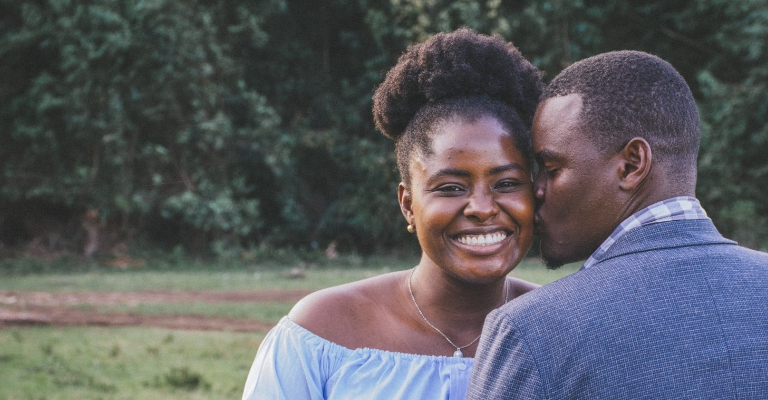 Are you married to a guy who's always right? It can be downright frustrating to have iron-clad ev-i-dence he's wrong, and he still denies it. You want him to admit  he's wrong, but sometimes you have to ask yourself, "Is it really worth it?"
In most cases, it's probably not.
When's the last time he said, "Wow, Honey, thanks for telling me all the things I'm doing wrong. It really helps"?
Probably never.
Trying to prove he's wrong most likely will make him defensive and lead to more friction.
Diffuse Mr. Right. Instead of choosing to arguing, choose do the right thing yourself. You can choose to:
Listen to him--Actively listen to what he says. This means you're not thinking about what you want to say while he's still talking. Active listening means listening with all your senses. Remove distractions. Put your phone away. Pay attention to your body language. It speaks louder than your words. Avoid rolling your eyes or sighing. Make eye contact. It's natural to want to express your viewpoint. You want to be heard. Who wouldn't?  Seek to understand his point of view by listening to him. Try to put yourself in his shoes. You don't have to agree with him, but you can respect him and validate him by listening to what he has to say and letting him know you understand.
Touch him--Touch is a powerful form of nonverbal communication. It's easy to want to disengage when you disagree. Touch is a fundamental human need. It communicates connection and reassurance. Instead of moving away from your husband during a disagreement, move towards him. Initiate physical touch. A gentle touch can communicate compassion and love. Place your hand on his leg or shoulder. Hug him or kiss him to diffuse the situation.
Be quiet–In the heat of the moment, you might want to say something you'll later regret. Calling names, being sarcastic and mocking are likely to escalate the disagreement and could produce feelings of contempt, which is a predictor of divorce.  Instead of responding out of anger, take time to calm down. Resume the conversation when you've had time to think and can respond in a rational way.
Treat him with kindness–When you re-engage in the discussion, be kind. Keep your voice low and soft. And avoid minimizing your husband's concerns. Affirm him. Remind him  you are on the same team, and your disagreement is not more important than your relationship.
Let him be right–Find points you can agree on. Listen to him and agree with whatever you can.  You may have to take some time to think about points you agree with, but focus on those. Even though you may disagree with his point of view and he may be wrong, it's not necessary to point it out. It only adds fuel to the fire. Instead, find the part of what he's saying that you agree with and concede he is right. Sometimes it's better to lose the battle to maintain harmony in your marriage. As long as you know what's right, let it go.
You may not win the argument or get him to admit he's wrong, but you can restore harmony to your relationship by choosing to do right thing, even if he's wrong.
Need skills to build intimacy?
---
Subscribe to updates from The Not So Excellent Wife here!
Also known as the Not So Excellent Wife, Sheila Qualls understands how tiring a tough marriage can be. 
She went from the brink of divorce to having a thriving marriage by translating timeless truths into practical skills. She's helped women just like you turn their men into the husbands they want.
After 33 years of marriage, she's a  coach  and a speaker whose passion is to equip women to break relationship-stifling habits and do marriage God's way. And you don't have to be a doormat to do it.
She and her husband Kendall live in Minnesota with their five children and their Black Lab, Largo.
In addition to coaching, Sheila is a member of the MOPS Speaker Network.  Her work has been featured on the MOPS Blog, The Upper Room, Grown and Flown, Scary Mommy, Beliefnet, Candidly Christian, Crosswalk.com, The Mighty and on various other sites on the Internet.