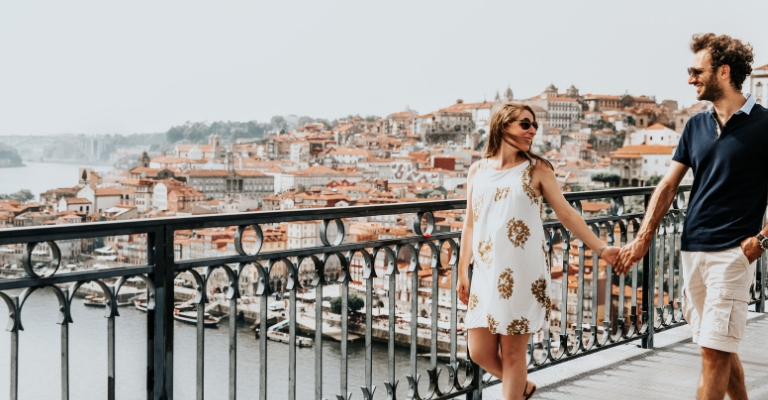 You love him so much. Why does he push you away?
As the closest person to him, you're more familiar with his flaws and shortcomings. It's understandable that you want to make your husband better and help him live up to his potential. But instead of pulling him closer, you may be creating distance.
The more you help the more distant he becomes.
Sometimes when you try to "help" him, you actually push him away.
Many times I've tried to "help" my husband. The harder I tried to "help" him, the worse he got.
Sometimes he'd get irritated, and we'd end up in a fight.
I was frustrated. I only wanted to help him be more efficient or smarter.
He didn't want my help
He saw my "help" as micromanaging and criticizing.
When I tried to tell him how to do things or told him how other people did things, he felt I was saying he was inadequate or incapable.
So instead of building him up, I was tearing him down.
"Helping" is just one way you can push your husband away. Here are five other ways you may be pushing him away without even knowing it:
Comparing him to other men in (not in a good way). No man likes being compared negatively to another man, especially by his wife.
Taking over. You take over conversations, speak for him and intervene on his behalf when you don't think he's doing a great job speaking up for himself.
Saying "I knew you couldn't do it." Hearing this from his wife hurts, like a kick in the crotch. The worst part about it is he feels like he can't even defend himself because he feels like he's already failed in your eyes.
Focusing on his flaws. Everyone falls short in some way or another. When it's necessary to talk about his flaws, talk in private and be gentle. Talking about his weaknesses in front of others might anger him and make him withdraw from you emotionally.
Criticizing him. No one likes to be criticized. Constant criticism makes him feel like he can't do anything right so he may stop trying.
Boost his morale and make him feel good about himself by being respectful and telling him you're grateful.
Asking him to do something then telling him how to do it, makes him feel disrespected. When you ask him to do something, let him do it. Then thank him.
When he feels respected and knows he can make you happy, he'll be a happier husband. He'll move closer to you instead of moving away.
Need skills to build intimacy?
---
Subscribe to updates from The Not So Excellent Wife here!
Also known as the Not So Excellent Wife, Sheila Qualls understands how tiring a tough marriage can be. 
She went from the brink of divorce to having a thriving marriage by translating timeless truths into practical skills. She's helped women just like you turn their men into the husbands they want.
After 33 years of marriage, she's a  coach  and a speaker whose passion is to equip women to break relationship-stifling habits and do marriage God's way. And you don't have to be a doormat to do it.
She and her husband Kendall live in Minnesota with their five children and their Black Lab, Largo.
In addition to coaching, Sheila is a member of the MOPS Speaker Network.  Her work has been featured on the MOPS Blog, The Upper Room, Grown and Flown, Scary Mommy, Beliefnet, Candidly Christian, Crosswalk.com, The Mighty and on various other sites on the Internet.