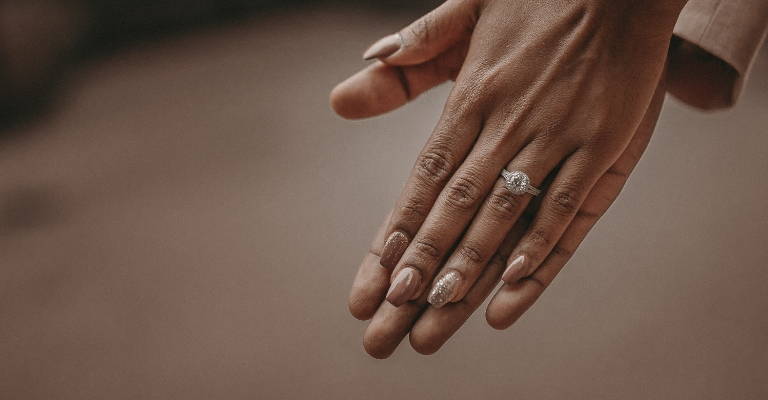 Are you constantly searching for ways to improve your marriage?
When I was miserable in my  marriage, I desperately looked for ways to make it better. It seemed like everything I tried only made it worse.
I read books. I talked to friends. I talked to counselors.
All the great advice I tried didn't improve our marriage, so I thought I'd married the wrong guy.
Maybe you can relate.
Do you want to find something that'll give your husband a good kick in the pants and improve your marriage?
I hunted for something to fix him.
Turns out, I didn't marry the wrong guy, and I didn't need to fix him.
I married the right guy, but I had the wrong skills to encourage intimacy and transparency in my marriage.
I tried a lot of stuff that didn't help.  It did just the opposite. I discovered lots of people have great ideas about marriage.
But they don't work. In fact, I was pushing my husband away instead of pulling him close, which made me more miserable and more frustrated.
I had swallowed the culture's ideas about marriage and love. I thought it had the answers. It didn't. The ideas I tried are still pretty popular today.
When I hear or read about someone promoting one of these ideas, it makes me cringe. Nothing about these ideas promotes peace and goodwill in your marriage.
Here are four of the great ideas I discovered that'll hurt your marriage.
1. Make sure he does his half
A 50/50 marriage  sounds like a great model. It seems reasonable and fair. But it never works. Someone always feels like they're getting the short end of the stick. While it sounds good, 50/50 actually shifts your focus from giving to receiving.  When you go into marriage with a 100/100 mindset, your focus shifts from receiving to giving.
2. Don't let him off the hook
Another piece of great advice is to make him pay. If he hurts you, don't let him off. Sometimes people even tack on advice such as, "You shouldn't put up with that." In marriage, there'll be plenty of hurt feelings. If you want to have harmony in your marriage, make it a habit to forgive.  Un-forgiveness breeds bitterness. As the offenses pile up, intimacy breaks down. Be quick to forgive.
3. Respect him if  he's respectable
This has got to be one of the worst pieces of advice out there: Respect your husband when he earns it. Men need respect. It's almost as important as oxygen. Respect for a man is like love for a woman. How would you feel if you had to earn his love? It's not his job to earn your respect. He needs it to thrive. Disrespecting your husband increases your chances of ending  up in divorce court.
4. You deserve to be happy
You don't deserve to be happy, but you can choose to be. When you "deserve" something, you have an expectation you shouldn't have to work for it. You're entitled to it. If you're going to have a happy marriage, you're going to have to work for it. You're going to have to learn skills that help you build up your relationship instead of tear it down.
Each of these ideas sounds good, but they'll do serious damage to your marriage.
Respect him when he's respectable? Follow this advice and you'll constantly criticize his actions instead of encouraging him.
Make him do half? Follow this advice and you're always checking to make sure he does his part. Don't let him off the hook? You'll remember his offenses and compare him to what he's done in the past.
Your marriage isn't going to improve on its own. Focus on the kind of relationship you want and learn the skills to make it that way.
Are any using any of these great ideas to ruin your marriage?
Need skills to build intimacy?
---
Subscribe to updates from The Not So Excellent Wife here!
Also known as the Not So Excellent Wife, Sheila Qualls understands how tiring a tough marriage can be. 
She went from the brink of divorce to having a thriving marriage by translating timeless truths into practical skills. She's helped women just like you turn their men into the husbands they want.
After 33 years of marriage, she's a  coach  and a speaker whose passion is to equip women to break relationship-stifling habits and do marriage God's way. And you don't have to be a doormat to do it.
She and her husband Kendall live in Minnesota with their five children and their Black Lab, Largo.
In addition to coaching, Sheila is a member of the MOPS Speaker Network.  Her work has been featured on the MOPS Blog, The Upper Room, Grown and Flown, Scary Mommy, Beliefnet, Candidly Christian, Crosswalk.com, The Mighty and on various other sites on the Internet.