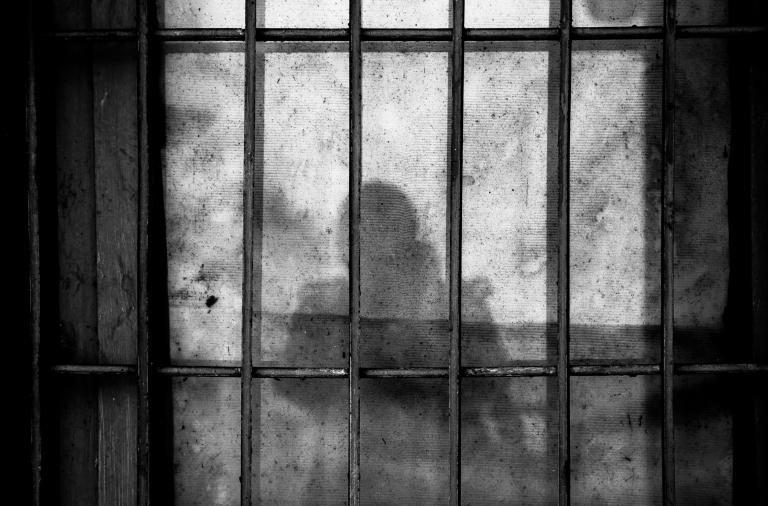 Gilead, the fictional nation from The Handmaid's Tale wouldn't even have locked children in cages. That's where we're at in real life 2019-America – crossing all kinds of lines against humanity.
Really, we shouldn't be able to say that we are surprised that this nation openly locks up children in for-profit, concentration camps without any wrongdoing. This is the same nation that allows cops to murder people of color without repercussion, is known for its school shootings, and elected a sexual predator as president.
This nation – the so-called Christian light on a hill for the world – has always been this way. It's in our very blood, sewn throughout the racist threads of red, white, and blue.
When white colonizers first came to this land, we raped and murdered millions, stole their homes, and tried to destroy their culture. This country was founded on genocide against people of color.
It shouldn't come as a surprise that today we are tearing families apart and imprisoning them all because they are committing the horrible NON-crime of desperately seeking safety for their children.
This great nation stole native children from their parents and gave them away to white strangers, so it shouldn't be a surprise that we are stealing immigrant children from their families and locking them in cages for no logical reason other than racism.
This nation was built on slavery, another genocide that makes the U.S.A. what it is today. We tore apart millions of families and sold humans like they were cattle. We used the literal blood of black and brown children to build our economy.
It shouldn't be a surprise that companies are making over seven hundred dollars a day per human that we lock up. People are making a crap-ton of money capitalizing off wrongly imprisoning families while violating their basic human rights. This is America.
White colonizers sexually assaulted and raped the people that they forced into slavery regularly, the Handmaid's Tale has been a reality for years upon years in this nation. We shouldn't be surprised that today, it is being reported that children are being sexually assaulted in the concentration camps they were put in purely for seeking a safe life.
We shouldn't be surprised children are dying in these concentration camps.
We shouldn't be surprised.
It's in the very foundation of our nations.
But it should have been stopped.
It should never have gotten to this point.
We should be beyond outraged. We have to fight back. We need to call our government officials. We need to protest and sit-in. We need to abolish ICE. We need to do whatever it takes to stop the horrendous crimes against humanity that are being committed, yet again, by the white colonizers of this nation. We need to let love win. For good this time.
When we look back on WWII, most of us think we would have stood against Nazi Germany and did the right thing, the human thing. But the reality is, we would be doing whatever it is we are doing today. To be silent while we walk the road toward another genocide is to be complicit. Being complicit kills people. Choose your side in history.