I happened to have a few extra moments at work last week, since, as you know, there is absolutely nothing going on during the week between Christmas and New Years. So I decided to pull out the goals I set for myself in 2009, just for fun, to see how I did.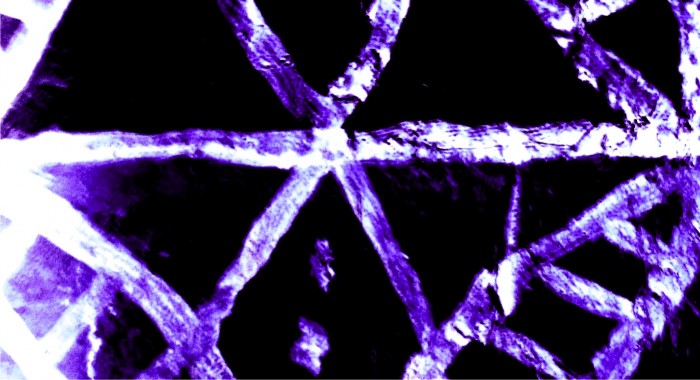 I was pleasantly surprised to find that I had made good progress on most of them, probably worth an overall B+ on a report card. It's not like I was checking in on these goals every day – I had almost forgotten that I even wrote them down at all. But I still do it every year because I've concluded that there is something powerful about writing down your goals (even if you think you're full of crap), which somehow creates a mysterious pull of intention from the future.
The thing I noticed when reviewing the goals was that I had neatly divided them into five categories. These categories represent a fairly balanced approach to life, professional growth and spiritual fulfillment, so I thought I would share them with you all today as we embark upon a fresh new year.
1. How will you become a more effective leader?
This question is about your professional career development, from a perspective of influence, reputation, and impact.  It is also your public persona, and will involve others' perceptions of your character. Would you like to be more influential? More confident? More trusted? Think about what that will take.
At the end of 2010, how would you like people to perceive you?       
2. How will you add substantial value to the organizations you work for/with?
This is all about delivering results. Your character and reputation are important, but to stay vital and growing, you must have something of value to show for your work. And remember – the value you create is for others, not for yourself; it's for your boss, your department, your company, your Board, your customers, your organization.
At the end of 2010, what will these stakeholders say that you have accomplished for them?
3. How will you grow spiritually?
My spiritual life tends to get mushed up into a vague amorphous gel that kind of tags along with the rest of my life. I decided to make specific goals around my spiritual growth, focusing on a few key words and phrases that represented my desire for greater spiritual connection. For me, that big-picture goal was worded as "to submit to God as an instrument of His mercy and grace." This reflects my attempt to shift from a focus on self to a focus on God's working through me, enriching the lives of others. A subtle, but monumental shift. How I went about making this change in spiritual attitude was through daily spiritual disciplines, including meditation, scripture-reading, and journaling, combined with some specific activities like periodic personal retreats, philanthropic activities, and involvement with a small group.
At the end of 2010, how will you be more spiritually grounded than you are today?
4. Are you having fun?
I know, I know. Does this really have to be explicitly spelled out? Well, unfortunately for me, the answer is yes. Too much of life gets caught up in the swirl of work, chores and obligations. Without an intentional focus on fun, I may end up running through the entire year and then end up feeling burnt out and tired for all the accomplishments I may have achieved. Kind of sucks the joy out of it all. So give some attention to your hobby, your passions, the thing you did in your youth that brought you so much happiness. Get it back.
 At the end of 2010, what will you look back on and smile about?
5. Are you building intimacy in your relationships?
In spite of all the other things we want to accomplish in life, the bottom line, number one priority always comes back to building relationships. The goal-setting can often get us too focused on ourselves and external achievements, when the greatest accomplishment may be something that you can't measure directly: the security of loving and being loved. This requires an investment of time, effort, and thought to create the physical and spiritual presence, whether that is in our marriage, with our children, our greater family, or close friends.
At the end of 2010, what will those closest to you say about your relationship with them?
I'll admit that these five questions do not include the ever-popular health goals, but you and I both know that the quest to lose weight, eat better, sleep more and exercise three times a week should be so embedded in our lives that we don't even have to think about it.  Now, if only I could lose those ten pounds by the end of 2010…
Photo by nAncY, used with permission.