UPDATED!
Sick Pilgrim has partnered with the University of Notre Dame to create a new conference that we hope will invigorate and inspire contemporary Catholic writers and artists.
On June 22-24, 2017, "Trying to Say God" will bring together both well-known and emerging writers, artists and musicians for a new kind of Catholic literary conference–one that is open to, but not limited to, those working in academia.
Our confirmed featured speakers include: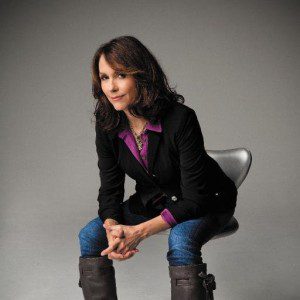 Keynote Mary Karr, New York Times best-selling author of The Liar's Club, Cherry, Lit, and The Art of Memoir
Tim Powers, World Fantasy Award winning writer of the novels Last Call and Declare
Br. Guy Consolmagno, director of the Vatican Observatory and author of Would You Baptize an Extraterrestrial? And Other Questions from the Astronomer's Inbox at the Vatican Observatory
Heather King, author of Stripped, Stumble and Shirt of Flame
Mary Syzbist, National Book Award winning author of Incarnadine
Plus Natalie Diaz, Suzanne Wolfe, Randy Boyagoda, Kaya Oakes, Jerry Harp, Sam Rocha, Valerie Sayers, Gregory Wolfe, Jon Sweeney and David Griffith.
Our shared goal is to reach beyond the usual academic interpreters of culture and appeal to a much broader audience of contemporary working writers and artists of faith.  People like us. We welcome writers of poetry and literary fiction, genre fiction, memoirists, bloggers, and devotional writers. We welcome converts, reverts, cradle Catholics, the Catholic-attracted and those who are struggling with their faith. Topics for panels will include but aren't limited to:
Minority Writers in the Catholic Milieu
Doubt as Inspiration
Young Adult Literature for the Skeptical Teen
Catholic writers in a Secular Milieu
Expanding the Audience for Serious Religious Literature
The deadline for panel proposals is January 15, 2017. 
In addition to readings and presentations by writers—including "Finding God in Many Worlds," a conversation with Guy Consolmagno and Tim Powers about Catholicism, sci-fi, and fantasy, moderated by our own Jonathan Ryan–Notre Dame's Sacred Music Program will perform the work of living composers such as James McMillan and Arvo Pärt. Notre Dame's Snite Museum of Art will host tours and a presentation on icon writing by noted iconographer Joseph Malham.
David Griffith, author and director of creative writing at Interlochen Center for the Arts, will host a master classes for teachers, guiding them in ways to integrate the reading and writing of serious religious literature into their classes.
Some authors and editors say there are no longer Catholic writers of the caliber of Flannery O'Connor or Walker Percy, and we disagree. We want to stop pining for the past and help foster contemporary and future authors who can make significant contributions to arts and letters and the Church.
Yet there are fewer avenues open to this kind of work today than there were even 50 years ago. That's just one reason among many that so many Catholic artists seem more embarrassed by their religious identity than inspired by it.
But the organizers of this conference are not embarrassed. We're proud of our Catholic identity and glad to be immersed in the great Catholic Tradition of artistic production. We want to work together to encourage a revival in the production of art and culture by Catholics of all ethnicities, backgrounds, and political persuasions.
More details are available at the conference website, or you can contact Jess or Jonathan for more information.
Save the date for next June!
UPDATE!! 
You may now submit your panel discussion ideas on our website. Please make sure you read the guidelines.