Time marches on, and our job is to keep up with it. So if you're reading this, you're doing great. You're staying alive.
Sometimes those of us with a melancholic streak gotta relish whatever little victory we can get. Sometimes enduring and putting all of your efforts into accomplishing the most menial tasks — getting out of the house, exercising, eating well, or just getting out of bed — takes all of your strength. But you've done it so far. Keep doing it. The world needs you. I need you.
Managing to get out of bed doesn't in itself win you the Nobel, of course. But it's a start. It's the bottom layer of a Lego set — it doesn't look special or noteworthy at all, but you can't build a thing without a foundation.
At Sick Pilgrim, we celebrate those little victories. We want to encourage them as a start, not the culmination, of your greatness. Maybe these things we list can give you some small joy to build on. I can't wait to see your finished product.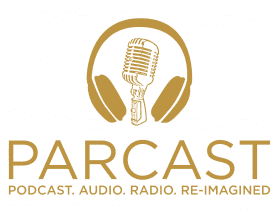 Parcast Podcasts. For me, I am a big fan of podcasts. (Shout-out to a beautiful, recent episode called "I, I, I. Him." of the great podcast Invisibilia and my favorite episode of a podcast I work on, Two Disabled Dudes.) An excellent and growing podcast production company I love is called Parcast. Every episode is hosted and written, with many talented voice actors and amazing sound quality. Each episode has the feel of a professional audio drama. My favorite series are Unsolved Murders, Unexplained Mysteries, Cults, and Tales. Check them out for a treat.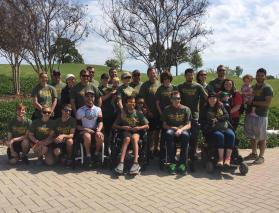 The rideATAXIA Dallas is coming up on M arch 24. This will be my second year participating, and it's awesome for me to push
myself in an effort to spread awareness and fund-raise towards research of my rare disorder, Friedreich's ataxia.
I asked some sick pilgrims what are things keeping them alive.
*****
David Russell Mosley lives on the edge of Elfland. He frequently visits that strange country bringing back with him stories and mementos.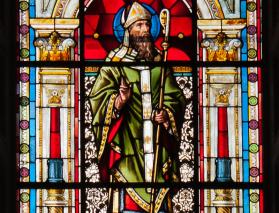 St. Patrick
is keeping me alive through this insane and snowy New Hampshire March. I've had an interesting relationship with what many have called Celtic Christianity. First there was romanticization, where everything from before the coming of St. Augustine of Canterbury was perfect "Celtic" bliss in both Britain and Ireland. Then there was demythologization where I realized that so many "Celtic" things can't actually be found in Irish or Welsh sources from before the 6th century. But then there was a return, where I discovered that despite it all, there was a peculiar character to Irish and British Christianity and behind all of this is St. Patrick, the apostle to the Irish.
Malcolm Guite
: Anglican priest, theologian, poet, folk musician, rock-star. Guite's book
Word in the Wilderness
has been my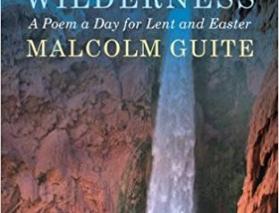 Lenten devotional reading and it is keeping me alive. Every day in Lent Guite provides a poem, either written by some great poet of the recent or distant past; or a poem written by Guite himself. Each poem is accompanied with a short spiritual reflection written by Guite. These poems and Guite's reflections have been guiding me through Lent in new and unforeseen ways.
*****
Donna Provencher is a professional snowflake, toddler wrangler, theater person, and words-putter-together-doer. Her love for Mountain Dew borders on the idolatrous and she enjoys tilting at windmills as well as making plans and then canceling them to watch Gilmore Girls marathons on Netflix. She is probably at rehearsal.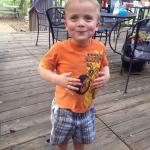 Every day, this little boy saves my life. He brings a kind of bravery and manic unstoppable energy and devil-may-care attitude and joie de vivre to everything he touches. He tells me "mama, you so pretty" on the days when I feel it least, and "I need cow-dles" on the days when I need them most. We have trekked through hell together and pushed the outer limits of what the human spirit can bear, and together we have conquered and triumphed. "Whatever souls are made of, his and mine are the same." Every superhero has a sidekick; I'm so happy he chose me for his.
I really, really didn't want to be pregnant. Coming off the messy throes of an abusive relationship, I had just gotten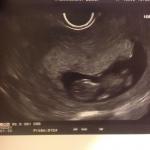 back together with my "nice guy" — and by "just," I mean I managed to get pregnant a bare week after we decided to give things another go. More importantly, pregnancy is a physical and psychological nightmare for me as someone with a long history of eating disorders, and someone who can't take anxiety meds or ADHD meds while pregnant. And yet, surprising no one so much as me, this pregnancy has proven to signify the curious advent of an unexpected joy. I know that it's not like that for everyone with an unplanned pregnancy, but this baby has buoyed my spirits and made me screw my courage to the sticking place every day. I'm so happy to be bringing another awesome human into an increasingly dark world that needs more light bearers, and this time doing it — however accidentally — with a great guy and great father. Like Edna St. Vincent Millay, I am so glad I've paid so little attention in my life to good advice — otherwise I would have been spared some of my best mistakes.
*****
Maren Grossman lives in central PA. She spends her days oversleeping and uneasily watching the nearby mountains to make sure that they don't get any closer. In her free time she enjoys knitting.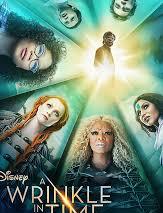 A Wrinkle in Time: the movie. The Internet at large may not be enthusiastic, but I was really happy with Ava DuVernay's adaptation of one of my favorite children's books. I've seen it twice so far and will probably see it again before it leaves theaters. The aesthetic of the movie's world differs from the aesthetic of the book, but it's true to characters and themes, and I found it to be just a lovely film.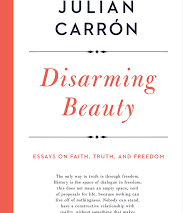 Disarming Beauty by Julian Carrón.
I bought this book by the leader of Communion and Liberation last summer. I'm only just now getting around to reading it, and it is worth the wait. I'm reading it with a friend for Lent, and we're having weekly conversations about it over the phone. My friend is no longer local, and it's been a real joy to be talking with her so much as we discuss the book. Good friends and good books are good food for the soul.
Jenn Morson writes a lot of words, and sometimes those words are okay. Find more of her words here: www.jennmorson.contently.com

Daylight Savings Time. I know, I know. You all hate it and wish to move to one of those brilliant states where they've had the good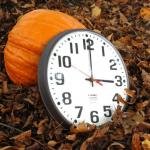 sense to abolish this barbaric practice. I get it. The kids act foolish and we all yawn for days. BUT. the sun doesn't set for another hour. The days are getting longer. I can take a walk in the fresh air, unencumbered by tiny people with their tiny hands and endless questions, after my husband gets home from work. I'm as happy as a cat who has found her patch of sunlight on the rug.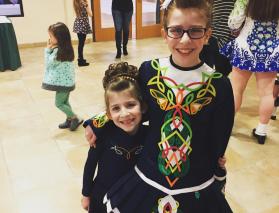 Irish Dance. I couldn't do a jig to save my own life, but my daughters work hard in their Irish dance lessons. Some of it is generally viewed as ridiculous: ornate outfits, spray tans, and curly wigs. But for the first year since starting, my girls were a part of the annual dance season, which involves several performances for local churches, retirement homes, and yes, pubs. (for obvious St. Patrick's Day reasons) My girls work so hard, and while I never imagined myself being a dance mom or learning the extremely-handy skill of pinning hair poufs, these days have made my heart swell.
The Cranberries. In the immediate days after the sudden sorrow of Dolores O'Riordan's passing, I rediscovered the soundtrack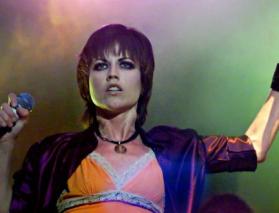 of my youth. It was comprised of nearly 90% Cranberries' songs. Although bittersweet, Dolores' lilting melodies brought me back to the days in which my biggest worries were whether or not a boy in a flannel shirt liked me back and if I had enough cigarettes to last through the next check from mom and dad. (Apologies to mom and dad for spending their money on nicotine) Their songs carried me through dark days and kept me alive back then, and revisiting these old friends has reminded me how far I have come.
ᐧ
See you next month. Stay alive, pilgrims.