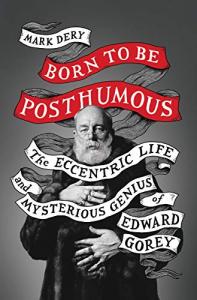 It's that time of year again! The time when you look at the calendar, notice it's the third Sunday of Advent, and realize that you still have gifts to buy. You have procrastinated and, in short, it's time to panic.
If you have sick pilgrims in your life, then we are here to help with our handy dandy Sick Pilgrim Gift Guide!
If you don't have sick pilgrims in your life, then maybe you need some new friends. Just saying.
So, what do Sick Pilgrim and Friends recommend this year?
1. Henry Karlson at A Little Bit of Nothing recommends A Very Scary Solstice. This Christmas album is a collection of Lovecraftian-themed songs sung in the form of Christmas Carols. We cannot even begin to describe the nameless horror that is this album.
2. Michael Jeter recommends the "wealth of new live King Crimson performances released since 2014, an ensemble that includes 3 drummers. He notes that Sickies might also enjoy The Robert Fripp String Quartet as well as Fripp's Frippertronics – Fripp improvising guitar through processors and loopers. This began with the Fripp & Eno recordings. In keeping with the season, one of Fripp's solo improvs is called 'Pie Jesu.'"
3. Fr. Stephanos suggests that fans of Harry Potter might enjoy The Wizard's Cookbook: Magical Recipes Inspired by Harry Potter. If Harry Potter isn't your cup of butterbeer (AND WHY NOT?), Hobbit themed cookbooks and Star Trek themed cookbooks have also been mentioned recently. I myself have tried the gagh and found it authentic.
4. If you're looking for plush toys for the slightly morbid children in your life, Rosa Edholm-Kim proposes this stuffie of a Black Death Microbe.
If you're feeling extravagant, you can splurge and get a whole set of Ancient Plagues. Who could ask for anything more? Except maybe a good antibiotic and some vaccines.
5. Moving back to music recommendations and away from plagues, I would like to suggest that you pick up Sting's 2009 winter/Christmas album, If on a Winter's Night. I like Sting, but I confess that I was prepared to scoff at Sting singing Christmas Carols. My mistake. It's lovely.
In a similar vein, I'd also recommend his album Songs from the Labyrinth, in which he sings arrangements of songs by 16th century composer John Dowland.
6. I'd also recommend the book In the Shelter: Finding a Home in the World by Irish poet Padraig O'Tuama. This memoir of the spiritual life is both moving and challenging as O'Tuama reflects on the struggle to find an authentic spiritual practice in personal and spiritual contexts that can often be stifling or discouraging. I may or may not carry this book around with me most of the time these days.
7. Buying for a junior pilgrim? Jessica recommends this adorable crochet Loki, norse god of mischief.
8. Jessica's own wish list includes this commemorative mug from Cersei Lannister's walk of shame.
9. Other Sick Pilgrim recommendations include the books of Annie Dillard, particularly Holy, the Firm, Pilgrim at Tinker Creek, and Teaching a Stone to Talk and the new biography of Edward Gorey, by Mark Dery, Born to Be Posthumus: The Eccentric Life and Mysterious Genius of Edward Gorey.
10. And The Very Hungry Cthulhupillar, introduced to us by Mary Bishop at Made for Ordinary Time. The nameless horror has never been so adorable.