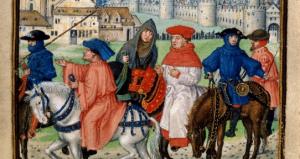 "Lent is a journey of return to God…It is a time to reconsider the path we are taking to find the route that leads us home and to rediscover our profound relationship with God, on whom everything depends."—Pope Francis in his Ash Wednesday homily
For so many of us, it feels like this whole year has been Lenten with all we have given up. Giving up something more may not be the best way for some of us to prepare our hearts for Resurrection this time around. So, for this year, our Lenten series will be centered around following a sacred path—a pilgrimage, if you will—to Easter.
So…what will this look like?
To get us going, we will share with you some resources, maps, and stories about pilgrims and traditional pilgrimage routes, as well as some ideas about other sacred sites for inspiration.
Then we will set off, Sick Pilgrim style.
For some of us, it will look like short walking meditations, where we will move (in the way that you move best), pray, and reflect.
For some of us, it will be determining a set number of miles/kilometers we wish to travel, perhaps modeled after the distance of a traditional pilgrimage trail, that we will try to cover over the next forty days through walks (or biking or wheel chair riding or whatever way you move). Maybe we'll pray along the way. Maybe not. Maybe prayer feels too hard for us this year, and we will have to count on our footsteps to be our prayers as we make our way along our own path towards God.
For some of us, it will look like a study of pilgrims who have gone on before us, and of sacred sites along pilgrimage routes.
Each week on Thursday from now until Maundy Thursday we will post a different reflection on our own individual journeys. We will also host an ongoing conversation on the Sick Pilgrim Blog Facebook page where we can share our pilgrimage experiences together. It is our hope that come Easter, we will have traveled a good deal closer to home, to God.