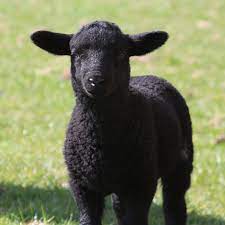 A few years back, as I was struggling to get a chronic illness managed, my primary care doctor—who is made entirely out of awesome—looked me squarely in the eye and said, "You only have so many good hours in a day. You need to really think about how you spend them." That was a life-altering moment for me, right there. I had long talks with my husband and with my boss, and we made significant adjustments to my workload. And then I got healthier, and I once again allowed myself to get out of control with work and pet projects (they are all pet projects with me) and other commitments.
Two years ago for Lent, Mary and I worked through Sr. Theresa Aletheia Noble, FSP's Remember Your Death: Memento Mori Lenten Devotional. A key exercise was to conduct a nightly examen where you asked yourself (my phrasing here)," If you died tonight, did you love others sufficiently? Did you spend your day well?" I made it until Easter before my schedule was once again overloaded.
This past month, my schedule has been ridiculous, even by my standards. I have begun to suffer for it mentally and physically. So, this weekend, I paid attention to how I was spending my good hours, doing only the things that keep me going.
Saturday was sunny and warm, a perfect early spring day. I slept in, did my usual round of Saturday chores (cleaned laundry and dishes and bathrooms). I visited a friend, who also has let her workload crush her, and we had a lovely few hours out in her yard, looking for signs of fresh growth in her garden, and making plans for summer fun together. I puttered in my own yard a bit when I got home. Then I sat on my deck with a burger off the grill, and enjoyed the sunset and a videochat with some other old friends. The full moon rose behind me. The peepers were in full song. It was a good day.
In typical New England fashion, yesterday was twenty degrees colder than Saturday, with torrential rain and gusty winds. It didn't matter. For the first time in a year, thanks to vaccines and new travel allowances, my husband and I were able to travel to Maine to visit his parents—just in time to celebrate his mother's 90th birthday. It was so very good to see them. That we got to go to the farm for maple syrup still warm from the sugar shack, and enjoyed fried clams for lunch from our favorite seasonal seafood place was a bonus. On the way home, we made a quick stop with our daughter's family to deliver maple syrup and smooch on the World's Best Baby. (All babies are great. Our grandson is just the best one. Okay?) Once back home, I worked on a baby blanket I've been making. It was a good day.
It's the end of March—which roars in like a lion and goes out like a lamb, they say—and the start of Holy Week. What's keeping you going? How are you spending your good hours?