My kids are still not on vacation yet, can you believe it?  But when they finally are, I have plans to make sure the TV and computer screens don't swallow them whole this summer.  (That is a link to my post on The Register, where I blog three times a week.  Starting in July, I'll be dropping down to twice a week.  I'll post all the links to this blog.)
Oh, and if you do struggle with wasting time staring at a screen, Uncle Screwtape (quoted in my Register post) has got your number.  I'm rereading The Screwtape Letters now.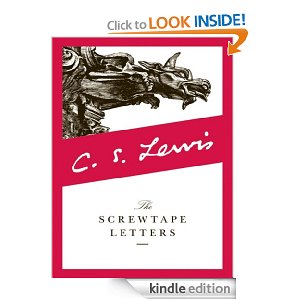 If you've never read this screamingly original classic by C.S. Lewis, you're in for a horrible, horrible treat.  Never since Wile E. Coyote put up an umbrella to shade him from an avalanche has has soul-searing insight been so entertaining.