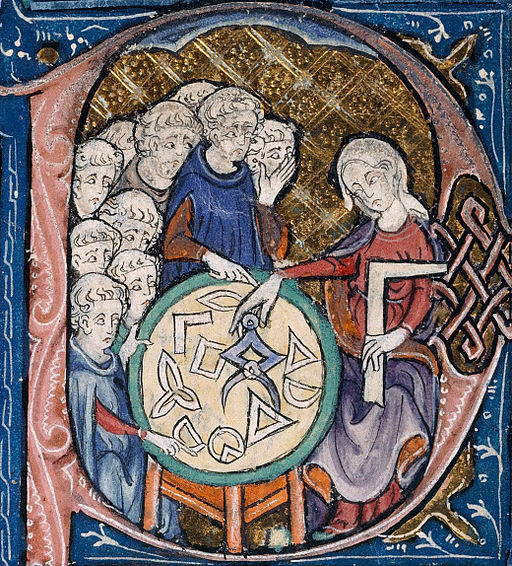 Certainly Netflix and Microsoft are thinking of their bottom line, but they also seem to realize that their employees are people, not just cogs. Women (and men, of course) are capable of giving real attention both to work and to their children — but work and children can both be done better if working moms feel less torn, less rushed, less guilty, and less like every aspect of her life is getting short shrift. These are not impossible goals.
Women can't have it all, and neither can men. Working and raising a family means making sacrifices — but, if employers are willing to be more flexible and imaginative, those sacrifices don't need to be intolerable. The goal of making life easier for working moms is a very pro-life goal.
Read the rest at the Register. 
***
image: "Woman Teaching Geometry" via Wikimedia Commons