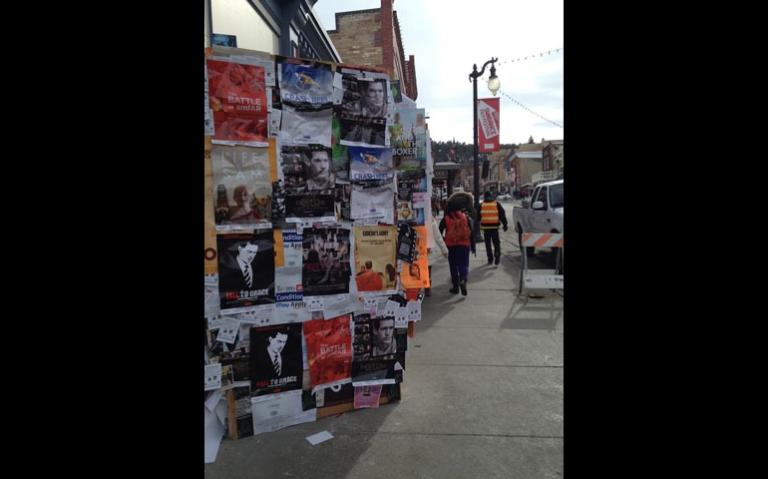 My final blog post about Sundance 2013:
In this year's Sundance Film Festival, the first I've attended, women made half of the approximately 200 films screened. This is a milestone even for a festival that has celebrated independent filmmaking from its beginning in the early 1980s.
The cinematic lineup of the 2013 festival, held Jan. 17-27, included films from 39 countries and 51 first-time filmmakers. I saw only 21 films in competition or premiering at the festival (and three others), but this is about all I could handle in 11 days. There were expert panels on topics such a storytelling and micro-cinema — that is, low-budget filmmaking. But these events, though free to ticket pass holders, were incredibly difficult to get into. Sundance is a place for movie lovers and that's all there is to it. Get in line.
A wide spectrum of the human experience is on display at Sundance. Two films' theme of violence against homosexual persons, in the U.S. and exported from the U.S., was deeply troubling. "Valentine Road" will be shown on HBO later this year, but "God Loves Uganda" has not yet been picked up.
I appreciated "Emanuel and the Truth about Fishes" very much for the unsentimental and human way director Francesca Gregorini explored grief, loss and healing among women, eliciting a tour-de-force performance from Jessica Biel as a mother who experienced a psychotic break after losing her baby — and I never say someone has given a tour-de-force performance. "Fruitvale" won top awards at Sundance, based on the true story of the killing of an innocent man, Oscar Grant, by transit police in Oakland, Calif., in 2009 and how a modicum of justice was obtained because bystanders filmed the shooting with their cellphones and posted them on YouTube before Oscar made it to the hospital, where he later died.
The Q-and-A sessions after most of the films, with the filmmakers and often the casts, were a bonus to the filmgoing experience. The moderators were from the Sundance Institute and had a genuine respect for the filmmakers. This helped create a warm bond with the audiences, who were free to ask questions for up to a half hour post-film, if the schedule permitted. My favorite was with Sebastian Junger following his film "
Which Way is the Front Line from Here?: The Life and Time of Tim Hetherington
," which 
will air on HBO
on April 14. Hetherington was an artist and photojournalist who co-directed "
Restrepo
" (2010) with Junger then died in April 2011 when covering the Arab Spring in Libya. During the Q-and-A it came out that Hetherington was a Catholic. His father, William, told me afterward that Tim went to Jesuit schools and this shows through Tim's life as recounted in the film….
Click here to continue reading
To access all my blog posts about the Sundance Film Festival, click here