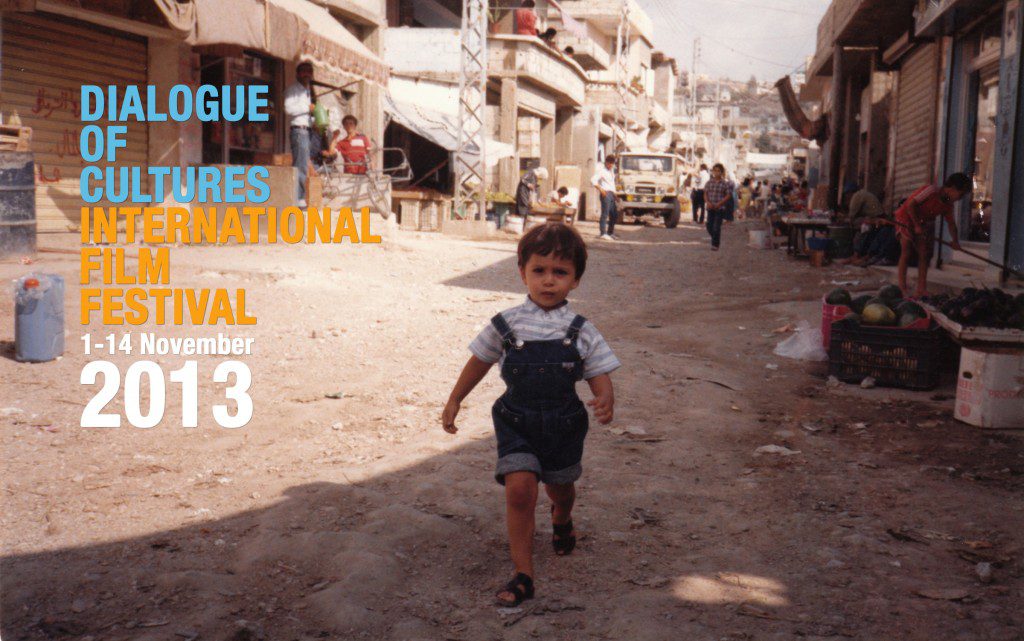 I received this information this morning from SIGNIS, the international Catholic association for communication.
The press release from the organization follows; but you can go directly to the website with the films by clicking here.
Participation in the festival is free, that is, you can see all of the films online and vote by clicking on "fan". MUBI also offers a new world film every day for a subscription fee – but the festival Nov 1-14 is gratis (only a few days left!)
Dialogue of Cultures International Film Festival
MUBI is proud to present the 2nd Dialogue of Cultures International Film Festival (DCIFF), hosted globally online by MUBI. The free film festival focuses on award winning contemporary masterpieces from around the globe; features an audience award of $5,000 and an open call short film competition with a $3,000 prize. The festival will run from November 1 – 14, 2013, and be available exclusively on MUBI.
The DCIFF is the world's first film festival dedicated to the worldwide phenomenon of people in search of their identity in the era of mass migration and globalization. Its goal is to jump start a dialogue between cultures through the universal language of cinema.
In order to create a global dialogue and promote better understanding between cultures, the participating filmmakers, producers, and rights holders have agreed to show their films online for free.
The festival program includes films from across the globe, giving voice to multiple perspectives on issues of culture and identity. The DCIFF and MUBI are proud to bring these vital and necessary films to a global audience.
Some highlights include: Winner of Locarno's Golden Leopard SHE, A CHINESE from director Xiaolu Guo; CENTURY OF BIRTHING, a long form masterwork from the celebrated Filipino auteur Lav Diaz; PAPIROSEN by Argentine director Gastón Solnicki; DRESS REHEARSAL FOR UTOPIA by experimental documentarian Andres Duque, and the much lauded, Cannes Critics Prize winning, YOU ARE ALL CAPTAINS by Oliver Laxe.
THE 2013 PROGRAM: – After the Battle (Yousry Nasrallah, Egypt/France)
– Alì Blue Eyes (Claudio Giovannesi, Italy)
– The Anabasis of May and Fusako Shihenobu, Madao Adachi and 27 Years without Images (Eric Baudelaire, France)
– Century of Birthing (Lav Diaz, Philippines)
– Correspondence: Jonas Mekas – JL Guerin (Jonas Mekas & JL Guerin, Spain/US)
– Crackle of Time (Sibylle Dahrendorf, Germany)
– Dress Rehearsal for Utopia (Andrés Duque, Spain)
– The Forgotten Space (Noël Burch, US)
– The Gift to Stalin Rustem Abrashitov, Khasakstan, Russia, Poland, Israel)
– It's the Earth Not the Moon (Gonçalo Tocha, Portugal) (read our take)
– Kinshasa Kids (Marc-Henri Wajnberg, Belgium/France) – Mapa (León Siminiani, Spain/India)
– Old Is the New (Mirko Bischofberger, Switzerland)
– Papirosen (Gastón Solnicki, Argentina) (read our take)
– Perret in France and Algeria (Heinz Emigholz, Germany) (read our take) – Railway Redemption (Santiago Posada, UK)
– Rose and Jasmine (Michael Pilz, Austria)
– She, a Chinese (Xiaolu Guo, UK)
– Vers Madrid – The Burning Bright (Sylvain George, France)
– You Are All Captains (Oliver Laxe, Morocco/Spain) (read our take) – A World Not Ours (Mahdi Fleifel, UK/Lebanon/Denmark)
(Some territory exclusions may apply)
AUDIENCE AWARD
Viewers will vote for their favorite films by clicking "Become a Fan." The film with the most votes by the end of its festival run will receive the Dialogue of Cultures International Film Festival 2013 Audience Award and a $5,000 prize.
SHORT FILM COMPETITION
CALL FOR ENTRIES: The festival invites filmmakers to get involved and participate in the dialogue by entering the DCIFF's 2013 short film competition. There are no entry fees, just a requirement that the film captures the festival's themes in a creative and vibrant way. The festival's online audience will vote to determine the winner, who will receive a $3,000 prize. Submissions will open on Friday November 1st. More information about submitting, watching and voting is here.
ABOUT MUBI
MUBI is an online destination to watch, discover, and discuss the world's finest films, from classics to contemporary masterpieces. At its core, MUBI is an online movie theater that makes watching great cinema from around the world easily accessible through high quality video streaming.
MUBI is unique amongst film streaming sites in that it is operated by a dedicated team of film experts who handpick a great new film every day for subscribers to discover, watch, and share. The carefully curated MUBI line-up always includes something special, whether it is a modern great, indie favorite, festival winner or hidden gem.
MUBI is a complete film universe, there is the online magazine Notebook which brings you the latest news, articles, interviews and criticism, as well as a fiercely passionate social network where movie buffs favorite, rate and review films and discuss all things cinema on our forums.
President Boris Cherdabayev and Producer Aliya Uvalzhanova conceived of the DCIFF as a festival dedicated to the worldwide phenomena of people in search of their identity in a globalized society. Its goal is to jump start a dialogue between cultures through the universal language of cinema. Globalization is turning us into modern nomads. Millions of people move around the world, searching for a better life – temporarily or permanently. They are driven by love, ambition, a sense of adventure, or poverty, political persecution. Even people who stay put are confronted by different cultures, as these newcomers become their neighbors. These tectonic shifts in society create a search for a new identity as people are confronted with different cultures on an unprecedented scale.
The festival itself is based on this international spirit. After its first edition in New York City (October 20-23, 2011), it will move to a different country every year – this year it is global and online- hosted by MUBI. The nomadic nature of this non-commercial, non-profit festival provides audiences with a unique opportunity to see local premieres they would not otherwise get to see.
For further press enquiries contact: Amy Basil
press@mubi.com
+44 7890 515 889