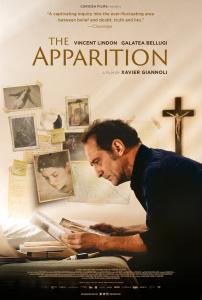 Jacques (Vincent Lindon) is an injured war journalist who has recently returned to France after seeing his colleague die in an explosion in a Middle East conflict. He struggles with his hearing and wants to be alone.
When he is mysteriously beckoned to the Vatican and asked to be on a team investigating Anna (Galatéa Bellugi), a young woman who says she has seen the Blessed Virgin, he reluctantly accepts.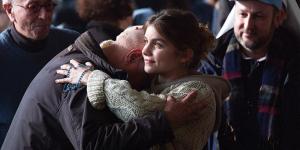 The town in southern France where the apparitions occur is inundated with pilgrims. The parish priest, eager to believe in the apparitions, preaches about Mary's message to Anna, now a novice in the local convent. He emphasizes that Mary wants us to care for the poor in addition to prayer.
Anton (Anatole Taubman) sells religious items and organizes pilgrimages to his own advantage. But Jacques starts to investigate Anna's personal background and discovers she lived her life in foster homes alongside children with whom she is still in touch. A mystery emerges that challenges Jacques' own weak faith and unwittingly exposes not only the feeble faith of others, but also genuine charity.
While The Apparition is long and the drama uneven, the reverence for Our Lady and the genuine search for faith will inspire audiences. Mary is always present in the film.
Director and cowriter Xavier Giannoli's intent is to explore the mystery of belief in the modern world. The director has done his research on the process for approving Marian apparitions. The film is in French with English subtitles.
Thanks to St. Anthony Messenger; first published in the September 2018 issue