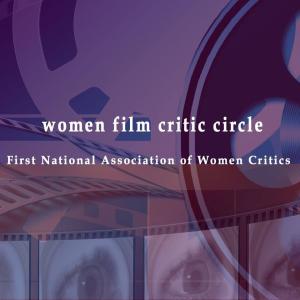 Hi everyone,
I have been a member of this auspicious international group of 80 women film critics for a few years now and am very proud of our awards this year. If you are looking for a list of films to see in the coming months as they make their way to streaming platforms, this list of winners makes a thoughtful starting point. Click here for the WFCC Facebook page and link to the WFCC blog.
Women Film Critics Circle 2022 Awards Winners
BEST MOVIE ABOUT WOMEN
WINNER: She Said
RUNNER-UP: Women Talking
The Woman King
Till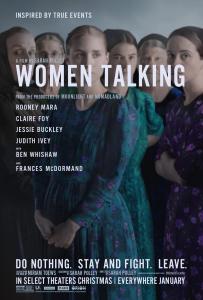 BEST MOVIE BY A WOMAN
WINNER: Women Talking – Sarah Polley
TIE RUNNER-UP: The Woman King – Gina Prince-Bythewood
TIE RUNNER-UP: Till – Chinonye Chukwu
Don't Worry Darling – Olivia Wilde
BEST WOMAN STORYTELLER (Screenwriting Award)
WINNER: Sarah Polley – Women Talking
RUNNER-UP: Rebecca Lenkiewicz – She Said 
Dana Stevens (and Maria Bello, story) – The Woman King
Emma Donoghue  – The Wonder
BEST ACTRESS
WINNER: Michelle Yeoh – Everything Everywhere All at Once
RUNNER-UP: Danielle Deadwyler – Till
Cate Blanchett – Tar
Vicky Krieps – Corsage
BEST ACTOR
WINNER: Brendan Fraser – The Whale
RUNNER-UP: Colin Farrell – The Banshees of Inisherin
Bill Nighy – Living
Ke Huy Quan – Everything Everywhere All At Once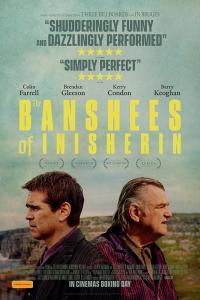 BEST FOREIGN FILM BY OR ABOUT WOMEN
WINNER: Happening
RUNNER-UP: Corsage
Murina
Rickshaw Girl
BEST DOCUMENTARY BY OR ABOUT WOMEN
WINNER: The Janes  
RUNNER-UP: Lucy and Desi
Aftershock
Gabby Giffords Won't Back Down
BEST EQUALITY OF THE SEXES
WINNER: Good Luck To You, Leo Grande
RUNNER-UP: Black Panther: Wakanda Forever
Fire of Love
The Woman King
BEST ANIMATED FEMALE
WINNER: Meilin – Turning Red
RUNNER-UP: Izzy Hawthorne – Lightyear
Belle Bottom – Minions: The Rise of Gru
BEST SCREEN COUPLE
WINNER: Michelle Yeoh and Ke Huy Quan – Everything Everywhere All at Once
RUNNER-UP: Kevin Kline & Sigourney Weaver – The Good House
Emma Thompson and Daryl McCormack – Good luck to you, Leo grande
Olivia Colman and Micheal Ward – Empire of Light
BEST TV SERIES
TIE WINNER: The Handmaid's Tale
TIE WINNER: Yellowjackets
TIE RUNNER-UP: Dead to Me
TIE RUNNER-UP: Julia
*ADRIENNE SHELLY AWARD – For a film that most passionately opposes violence against women
WINNER: Women Talking
RUNNER-UP: She Said
Don't Worry Darling
Holy Spider
*JOSEPHINE BAKER AWARD – For best expressing the woman of color experience in America
WINNER: Till
RUNNER-UP: Nanny
Alice
Master
*KAREN MORLEY AWARD – For best exemplifying a woman's place in history or society, and a courageous search for identity
WINNER: Women Talking
RUNNER-UP: The Woman King
Alice
The Drover's Wife: The Legend of Molly Johnson
ACTING AND ACTIVISM AWARD
Geena Davis
LIFETIME ACHIEVEMENT AWARD
Rita Moreno 
*ADRIENNE SHELLY AWARD: Adrienne Shelly was a promising actress and filmmaker who was brutally strangled in her apartment in 2006 at the age of forty by a construction worker in the building, after she complained about noise. Her killer tried to cover up his crime by hanging her from a shower rack in her bathroom, to make it look like suicide. He later confessed that he was having a "bad day." Shelly, who left behind a baby daughter, had just completed her film Waitress, which she also starred in, and which was honored at Sundance after her death.
*JOSEPHINE BAKER AWARD: The daughter of a laundress and a musician, Baker overcame being born black, female and poor, and marriage at age fifteen, to become an internationally acclaimed legendary performer, starring in the films Princess Tam Tam, Moulin Rouge and Zou Zou. She also survived the race riots in East St. Louis, Illinois as a child, and later expatriated to France to escape US racism. After participating heroically in the underground French Resistance during WWII, Baker returned to the US where she was a crusader for racial equality. Her activism led to attacks against her by reporter Walter Winchell who denounced her as a communist, leading her to wage a battle against him. Baker was instrumental in ending segregation in many theaters and clubs, where she refused to perform unless integration was implemented.
*KAREN MORLEY AWARD: Karen Morley was a promising Hollywood star in the 1930s, in such films as Mata Hari and Our Daily Bread. She was driven out of Hollywood for her leftist political convictions by the Blacklist and for refusing to testify against other actors, while Robert Taylor and Sterling Hayden were informants against her. And also for daring to have a child and become a mother, unacceptable for female stars in those days. Morley maintained her militant political activism for the rest of her life, running for Lieutenant Governor on the American Labor Party ticket in 1954. She passed away in 2003, unrepentant to the end, at the age of 93.