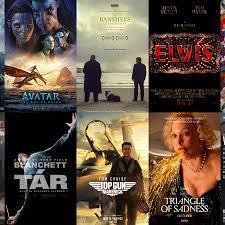 2022 was a great year at the movies – to the point that it is really hard to choose, never mind guess what the Academy voters might do.
And because this is my ballot, I get to have second and sometimes third choices!
These films have great themes that offer lots to talk about (and reasons to see more than once!), including some not nominated.
My Film of the Year is "The Banshees of Inisherin."  My review sheds light on this.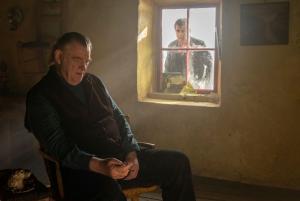 My second favorite film overall is The Fablemans (so much better on the big screen), and the third is Women Talking. Colin Farrell's best role ever is in The Banshees of Inisherin.
The films I will watch again are marked with a *.
Here we go:
Best Picture: The Banshees of Inisherin* (second choice: Women Talking*)
Best Director: Martin McDonagh for The Banshees of Inisherin* (second choice Todd Field TAR)
Best Actor: Colin Farrell for The Banshees of Inisherin* (second choice Brendan Fraser The Whale)
Best Actress: Cate Blanchette for TAR (second choice: Michelle Yeoh for Everything Everywhere All at Once; third: Andrea Riceborough in To Leslie)
Best Supporting Actor: Judd Hirsh for The Fablemans* (second choice Brendan Gleeson for The Banshees of Inisherin)
Best Supporting Actress: Jamie Lee Curtis for Everything Everywhere All at Once (second choice: Hong Chau for The Whale*)
Best Adapted Screenplay: Women Talking* (second choice: All Quiet on the Western Front)
Original Screenplay: The Banshees of Inisherin* (second choice: The Fablemans)
Cinematography: TAR* (second choice: All Quiet on the Western Front)
Animated Feature: Guillermo Del Toro's Pinocchio*
Documentary Feature: All the Beauty and the Bloodshed
International Feature: Argentina, 1985
Film Editing: TAR (second choice: Top Gun: Maverick)
Visual Effects: Top Gun: Maverick*
Costume Design: Everything Everywhere All at Once*
Original Score: The Banshees of Inisherin (second choice: The Fablemans)
Original Song: Lift Me Up in Black Panther: Wakanda Forever
Makeup and Hairstyling: The Whale
Production Design: The Fablemans
Documentary Short Subject: The Elephant Whisperers*
Animated Short Film: The Boy, the Mole, the Horse, and the Fox*
Live Action Short Film: An Irish Goodbye