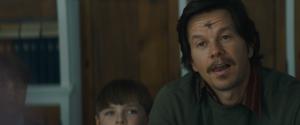 Today a publicist who sends me many films to review, sent me the following information c/o Sony. I normally don't write about a film until I have at least seen a trailer but all Sony sent was this one photo. I am sharing this information as the film sounds like it will be interesting and inspiring but until I see the film I won't know for sure. It is slated for a Good Friday release, April 15, 2022.
"Father Stu" is based on a real person, Father Stuart Long, of the Diocese of Helena, MT. He was a prize-winning boxer and convert to Catholicism. The film is scripted and directed by Rosalind Ross, Mel Gibson's girlfriend; they share a son together. I thought this connection was the most interesting thing about today's announcement.
As I was chatting with the publicist I wondered with some skepticism if the filmmakers had invited a priest to be a consultant on the film as I am convinced most filmmakers do not avail themselves of consultants about Catholicism often enough but rather go by what they "think" is true or what they have seen in other films. The publicist was not sure. However, in this May 2021 article the filmmakers promised the Diocese of Helena and Bill Long, Stu's father, that they would honor the late priest who died in 2014 at the age of 50.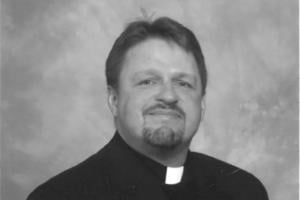 From Sony:
Sony Pictures has acquired the worldwide rights to Rosalind Ross' feature film directorial debut, FATHER STU, starring and produced by Academy Award nominee Mark Wahlberg.
Written by Ross, the film follows the true-life story of a boxer-turned-priest, Father Stuart Long, whose journey from self-destruction to redemption inspired countless people along the way.
Academy Award-winner Mel Gibson, Academy Award Nominee Jacki Weaver and Teresa Ruiz also star in the film.
Along with Wahlberg, the film is also produced by Stephen Levinson and Jordon Foss. Executive producers are Miky Lee, Colleen Camp, Patrick Peach and Tony Grazia.
"Father's Stu's journey from troublemaker to clergyman was inspiring to many, including me," said Wahlberg. "Rosey has done an incredible job capturing the essence of who he was and how he affected the people he met. I hope that with this film, we keep his spirit alive and continue his good works."
Wahlberg can next be seen starring in Sony Pictures' Uncharted, based on the PlayStation video game. He has produced over a dozen feature films, including The Fighter, Patriots Day and Lone Survivor.
FATHER STU will be released in theaters on Good Friday, April 15, 2022.
Link to Deadline 
Link to Variety