"American politics made easy." Washington state Sen. Joseph Zarelli provides a one-sentence explanation of how it all works.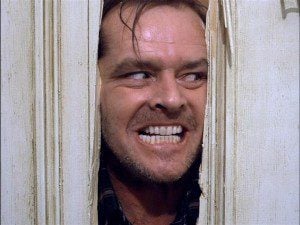 In Rick Perry's newest ad, he announces that he's "not ashamed to talk about my faith." The Texas governor professes his devotion to the God of Abraham, Isaac and … and … oops.
Michele Bachmann is a wimpy appeaser of North Korea — she hasn't yet suggested any plans to close down America's non-existent embassy in Pyongyang.
Gingrich: Put Poor Kids to Work Cleaning Schools
Yes, he really suggested that public schools lay off their custodians, replacing them with cheaper labor from poor kids who need the money (since their parents' just got laid-off from their jobs as school custodians).
Gingrich also said that "really poor children in really poor neighborhoods have no habits of working and nobody around them who works. … They have no habit of 'I do this and you give me cash,' unless it's illegal."
"Really poor children in really poor neighborhoods" there barely even counts as a racial code-word.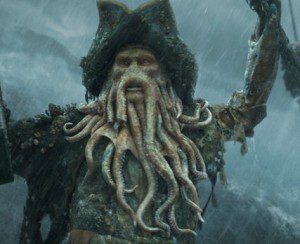 So what we have here is an old white man from Georgia saying that black kids are lazy and have no work ethic. This old white man from Georgia also refers to himself as a historian. He needs to brush up on the history of Georgia.
But for the record, Newt Gingrich's agenda for poor children involves teaching them to say, "I do this and you give me cash."
Speaking of messages encoded with racist crap: Why does Roger Ailes allow straight-up, old-school racism on his Fox News network?
1. Because Roger Ailes is an unprincipled failure of a human being, and thus if he thinks straight-up, old-school racism will effectively serve the political interests that serve his financial interests, then he'll use it.
2. Because Roger Ailes is also, himself, a straight-up, old-school racist.
3. The question isn't why Roger Ailes would do this sort of thing, the question is why so many viewers tolerate it.
This is pretty cool: "Announcing the 2012 Paideia Prize Winner: Mr. Wendell Berry"
This is even cooler: "Kepler confirms first planet found in the habitable zone of a Sun-like star"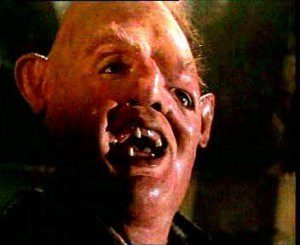 Ritch Duncan: "How my book became part of the 'satanic sex stabbing'"
Ed Brayton: "The Origins of 'In God We Trust'"
Real Simple: "How to Wrap a Present"
Obamacare saved seniors $600 apiece this year.
I'm a big fan of Batman Year One, and I treasure my original copies of the Daredevil "Born Again" series, but, geez, Frank Miller really has turned into a grumpy, irrelevant old fart, hasn't he?
"America Edges to Brink of Armed Police Drones" (And the urge to re-watch season one of Dark Angel grows stronger.)
Homeowners associations: For people who value the aesthetics of conformity more than freedom.
Mistermix offers a clinic in quality snark: "L.A. Police Support Occupy Movement"
And, finally, are those really pictures of "J.P. Fielder, spokesman, U.S. Chamber of Commerce"? "I don't have an answer."