A list highlighting the sad lack of Van Halen, Charlie Daniels and Mitch Ryder in my iTunes library.
But what's puzzling you is the nature of my game …
"Crossroad Blues," Robert Johnson
"Dear John Letter (to the Devil)," Keith Green
"The Devil," PJ Harvey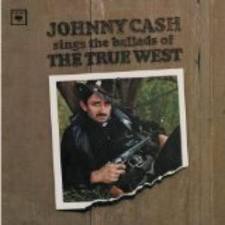 "The Devil & Me," BR5-49
"Devil in Her Heart," The Beatles
"Devil Inside," INXS
"Devils and Dust," Bruce Springsteen
"Devil's Haircut," Beck
"Drive, He Said," Steve Taylor
"Fallen Angel," Robbie Robertson
"Friend of the Devil," Lyle Lovett
"God Good, Devil Bad," The Swirling Eddies
"Hellhound on My Trail," Robert Johnson
"Mean as Hell," Johnny Cash
"Satan, Bite the Dust," The Swirling Eddies
"Satan's Monster Truck," WNOC
"Somewhere Between the Devil and the Deep Blue Sea," The W's
"Sympathy for the Devil," The Rolling Stones
"That Ole Devil Called Love," Billie Holiday
"Why Is the Devil Red?" Lost Dogs
"Why Should the Devil Have All the Good Music?" Larry Norman
Allow me a word of explanation here about those two Swirling Eddies tracks, "God Good, Devil Bad" (originally by DeGarmo & Key) and "Satan, Bite the Dust" (originally by Carman). They're from the Eddies' CCM "tribute" album Sacred Cows, on which they perform sloppy, probably semi-sober, renditions of some of the most appalling "hits" of contemporary Christian music. If you've never heard of Carman, their version of his song will likely just be baffling. If you're a fan of Carman, it's likely insulting. But if you really, really dislike Carman, it's pretty wonderful.