• "'Strong young woman': Taliban shooting victim Malala Yousufzai leaves UK hospital"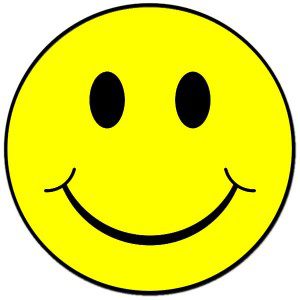 • A 13-year-old girl from New Jersey didn't think it was fair to her little brother that Hasbro's Easy-Bake Oven was marketed as just for girls. McKenna Pope found 40,000 people who agreed — including some celebrity chefs — and Hasbro has now agreed with her too.
• "Ireland has announced plans to reform the country's restrictive abortion policies, allowing women access to abortions in cases where the mother's life is in danger." It's a start.
• Episcopalians and high school history students team up to foil hate church's attempts to protest weddings in Maryland.
• Bishop Simeon Hall, former president of the Bahamas Christian Council, says he "acted in ignorance," when he preached against LGBT people as a younger pastor. Now he's speaking out against such condemnation, saying "The demonization of homosexuals by some pastors is the greatest hindrance to any positive dialogue or efforts the church might establish with them."
• The "fiscal cliff" budget deal reinstates the wind power credit. Grist's David Roberts says incentives in the law could make 2013 "a boom year for wind" power. (Juan Cole has more at Informed Comment.)
• Also from Juan Cole: "The Afghan Sk8ter Grrls of Kabul"
Skateistan is a skateboard NGO in Kabul, which maintains a facility for skateboarding and gets as many as 300 youth to attend as spectators at competitions. The organization maintains that 40 percent of skateboarders in Kabul are girls and young women, and that it is one of few relatively gender-integrated sports.
• "
Police recover stolen Bible after church's string of bad luck
"
He called police, who were already scoping out local antiques stores after hearing from others that a man was trying to sell a big, antique Bible. Police picked up the Bible and returned it to Joan Potvin, secretary at the church.
The RNS story there attributes the church's woes to "bad luck," but then seems to credit the return of its stolen heirloom as divine providence. Hmmm. But kudos to the sharp-eyed book-dealer who recovered the 19th-century Bible for the church.
• America's incarceration rate has been rising year after year for decades, making that whole "land of the free" claim sound bitterly ironic. But, as Keith Humphreys notes, in recent years, it's been going down:
At the time of President Obama's inauguration, the incarceration rate in the United States had been rising every single year since the mid 1970s. The relentless growth in the proportion of Americans behind bars had persisted through good economic times and bad, Republican and Democratic Presidents, and countless changes in state and local politics around the country.

If a public policy trend with that much momentum had even slowed significantly, it would have been merited attention, but something far more remarkable occurred: The incarceration rate and the number of people under correctional supervision (i.e., including people on probation/parole) declined for three years in a row. At the end of 2011, the proportion of people under correctional supervision returned to a level not seen since the end of the Clinton Administration.
• Joseph Ward III shares his list of "2012's Top 10 Moments in Christian Faith and LGBT Equality." (Ward lists his top moments in which Christian faith promoted equality, not in which it was used to deny equality — that's still a longer list, but this is a good news post, so we won't dwell on that here.)
• Grist offers "12 great cities stories from 2012."
• And Alvin McEwen gives us one more happy year-in-review list: "NOM's Top Ten Failures of 2012."