Here are a dozen more pieces of good news — a dozen more reasons to celebrate.
1. Take a look as Hans Rosling shows you what 50 years of incredible progress on child mortality looks like.
2. The CFPB has got your back.
The Consumer Financial Protection Bureau on Thursday unveiled a new initiative to help the nation's 37 million former college students who are struggling to pay off a combined $1 trillion in student loans. … CFPB Director Richard Cordray said he is instructing his agency to begin drafting possible proposals aimed at lowering monthly loan payments through refinancing and income-based payment models.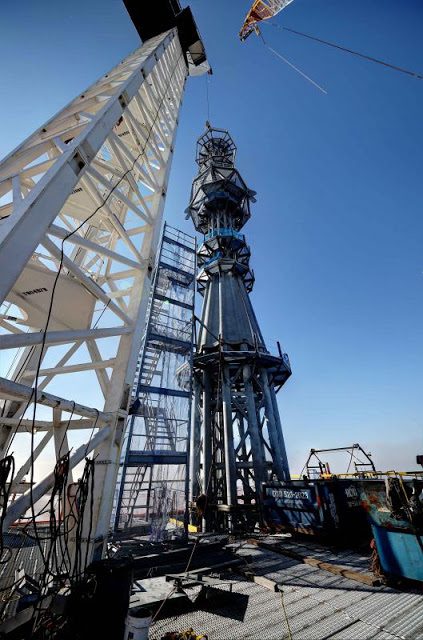 3. Everybody is filling amicus briefs in support of marriage equality, including:
• At least 75 prominent Republicans
• Hundreds of publicly traded companies
• the American Psychological Association, American Medical Association, and a host of others.
4. The Violence Against Women Act has been resurrected, fortified and expanded, and will soon again be law.
5. David Bowie is making music again. And it's good.
6. Calculated Risk, not always a glass-half-full kind of blog, says it is "clear the housing recovery is ongoing." And adds: "Housing is historically the best leading indicator for the economy, and this is one of the reasons I think The future's so bright, I gotta wear shades."
7. Bullies are now up against both Ben Cohen and Emily Bazelton. That's a formidable duo, and they're not alone.
8.
"
'Girls Gone Wild' video company files for bankruptcy
"
9. Small-town Mississippi newspaper owner tells homophobes to get bent.
10. Muslims rally to defend free speech rights of anti-Islamic polemicist (NYT link).
As Mr. Hedegaard's own opinions, a stew of anti-Muslim bile and conspiracy-laden forecasts of a coming civil war, came into focus, Denmark's unity in the face of violence began to dissolve into familiar squabbles over immigration, hate speech and the causes of extremism.

But then something unusual happened. Muslim groups in the country, which were often criticized during the cartoon furor for not speaking out against violence and even deliberately fanning the flames, raised their voices to condemn the attack on Mr. Hedegaard and support his right to express his views, no matter how odious.

… "We Muslims have to find a new way of reacting," said Qaiser Najeeb, a 38-year-old second-generation Dane whose father immigrated from Afghanistan. "Instead of focusing on the real point, we always get aggressive and emotional. This should change. We don't defend Hedegaard's views but do defend his right to speak. He can say what he wants."
11. Infant born with HIV reported "functionally cured."
Andrew Sullivan advises caution, noting the import of that qualifier "functionally." And Jill Filipovic provides some necessary broader context. But still, I'm with The Onion: "Headline With Words 'HIV Baby' in It Somehow Turns Out OK."
12. Look up. Comet Pan-STARRS is doing it's one-time fly-by starting Friday.
Phil Plait tells us what to look for (or, for those in the southern hemisphere, what you'll be missing):
It'll just start to appear over the western hemisphere after sunset around March 8, but it'll be so low you'll need a flat horizon, clear skies, a decent pair of binoculars or a telescope, and a bit of good luck to spot it. But over the next few days it'll get higher and easier to spot. But be ye fairly warned, says I: It will set very rapidly, so if you want to see it you'll need to be ready at sunset! Due to the geometry of its orbit, it'll never get more than about 10°-15° degrees above the horizon, about the width of your outstretched hand.

Any time after about March 10 will be good for spotting it, but the best date is Mar. 12, when the very thin crescent new Moon will be close by. That will make the comet easier to find, since the Moon is bigger and more obvious. But even then, binoculars are your friend.