Following New Zealand's lead, the Delaware state House of Representatives voted to approve marriage equality.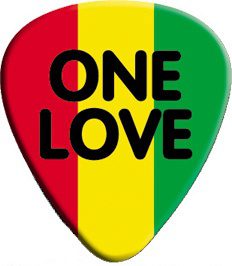 But Delaware legislators failed to follow their Kiwi counterparts' example by celebrating with a beloved traditional Delaware love song. I suppose George Thorogood's "One Bourbon, One Scotch, One Beer" wouldn't really have been appropriate anyway.
But since today was a huge day for marriage equality all over the place — with
France's National Assembly voting 331-225 for égalité
, the
Nevada state senate
voting to repeal that state's same-sex marriage ban, and
Rhode Island's state senate
taking a step toward passing its marriage equality bill — I think some kind of celebratory singing is called for.
This isn't quite a Delawarean love song — it was written just before Bob Marley moved to Wilmington — but it seems like a good choice for today.
Feel free to sing along.