"Those who say, 'I love God,' and hate their brothers or sisters, are liars; for those who do not love a brother or sister whom they have seen, cannot love God whom they have not seen." — 1 John 4:20
Matt Barber of Liberty Counsel/Liberty University explains how the religious right's opposition to marriage equality is a return to the roots of the religious right and an effort to recapture the spark that first got white evangelicals politically engaged back in the 1970s:
It's like the Bob Jones decision that said – which was a ultimately good decision – that said Bob Jones University could not have a ban on interracial dating. Well, they are going to apply that same type of logic to this. Basically, all bets are off; it will be the criminalization of Christianity.

It's the government against Christians if gay marriage becomes the law of the land and that's not hyperbole.
Barber is confused on several points here.
First he says that legalizing same-sex marriage would be an attack on Christianity "like the Bob Jones decision" was. But then he remembers that in 2013, it's no longer acceptable to rail against the Bob Jones decision as an example of the persecution of Christians the way that Liberty's founder, Jerry Falwell, did back when he was founding the Moral Majority. So Barber quickly corrects himself to say it was "ultimately a good decision" — thereby ruining his own analogy.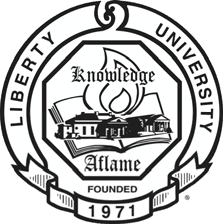 Barber also mischaracterizes what the Bob Jones decision actually said. It did not say "Bob Jones University could not have a ban on interracial dating," only that BJU could not have both such a ban and keep its tax-exempt status.
BJU fought in court to preserve both for nearly a decade before the Supreme Court settled the matter in 1983, at which point the school had to choose one or the other, and BJU opted to keep its racist policy. That policy remained in place until 2000.
The beginning of that court battle back in 1976 was the spark that set the religious right ablaze. Falwell denounced the revocation of BJU's tax-exempt status as government interference in Christian schools in the same terms Barber is using today: "the criminalization of Christianity" and "the government against Christians."
Falwell made that argument in 1976 in defense of Bob Jones' racial discrimination. Matt Barber is making that argument in 2013 in defense of discrimination against LGBT people.
Now, as then, the word "Christianity" is being used as a synonym for unvarnished bigotry.
That is what Liberty Counsel means when it says it is a "Christian" organization. That is what Liberty University means when it says it is a "Christian" college.
The author of 1 John would have been very confused by this use of the word "Christian."