1. The Lakeport (Calif.) City Council is studying new rules to protect seniors from the semi-feudal dilemma of owning their homes but not the land beneath them. Since there's no effective market mechanism to limit exploitative rent increases on that land — they can't easily move their not-mobile "mobile homes" — the second-best solution is to provide some kind of legislative protection from unreasonable rent increases.
The best solution to this problem looks like this:
We own it, we manage it and we will never have to worry about someone coming in and taking it away from us. It has brought a lot of us closer together and formed or renewed friendships. We will now work together to make it an awesome place to live because it is ours!
2. Speaking of sustainable home-ownership, this plan from Gary, Indiana, Mayor Karen Freeman-Wilson seems like a smart way to support stable homes in stable communities. Want to buy a house for $1? Here's how.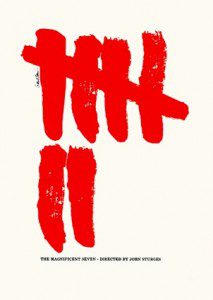 3. What is the deal with the so-called "Bible Prophecy Blog"? I stumbled across this hideous click-whoring monstrosity via Time's Alex Altman, who linked to its anti-Hillary Clinton click-sucking gallery referring to it as a "popular evangelical blog." But apart from the name "Bible Prophecy Blog" there's nothing remotely evangelical — or even semi-religious — about this generic site, which looks like an algorithm-driven aggregator of listicles, complete with gratuitous T&A photos. It skews right-wing, but articles like "Delicious 100-calorie snack ideas," "20 most expensive homes in the world" or "AMAZING weather facts" don't seem to have anything at all to do with "Bible Prophecy." And it's not even as though there are "Bible prophecy" articles sprinkled in amongst this JV-Buzzfeed linkbait.
I would probably be horrified to stumble across a site called "Bible Prophecy Blog" that actually
was
a "Bible prophecy" blog — aggregating the latest news on Tim LaHaye, John Hagee, Jack Van Impe and their up-to-the-moment speculation on who today's Antichrist candidate is, or how bike paths in Eugene, Oregon, are signs of the End Times. But somehow I'm even more horrified by this horrible thing. It makes me feel strangely indignant
on behalf of
people like LaHaye, Hagee and Van Impe.
4. So my alma mater got ranked No. 3 on a list of the "25 Most Beautiful Christian Universities" — inexplicably two slots ahead of Point Loma. Eastern's campus is beautiful, but it also has many different kinds of weather. Point Loma — on the beach in San Diego — just has the one kind. The perfect and gorgeous kind. Plus, while enjoying the ocean views at Point Loma you don't have to worry about stumbling across the angry ghost of the Smiling Cowboy.
5. Yet another study confirming what we all already knew.
6. I always thought the "NAFTA Superhighway" paving the way for one-world government was a paranoid delusion of the lunatic right-wing fringe. But then I learned about the young senator with presidential ambitions who just happens to have U.S. and Canadian and Cuban citizenship! [Cue ominous music, cut to grainy black-and-white footage …]
7. The Bonfire list of Christian women bloggers is now at 1,458. The Mosaic blogroll still needs a lot of work — it includes 143 blogs by Christians of color. And my list of Christian QUILTblogs now includes the 104 Very Best Blogs That I Know Of by LGBT Christians.