So it's Christmas Eve and now is when I'd be hanging our stockings above the fireplace, if we still did that. (We gave up on hanging the stockings after they all fell a few years ago, dragging the creche and the rest of the mantel decorations with them. Also too, we have these one-initial monogrammed stockings, and my name is Fred and my wife and daughters' names start with C, K, and S, so that's another reason we don't hang them anymore.)
But never mind the stockings, it's Christmas Eve, and so here's Ennis and Jack reminding us of what Christmas is all about, Charlie Brown.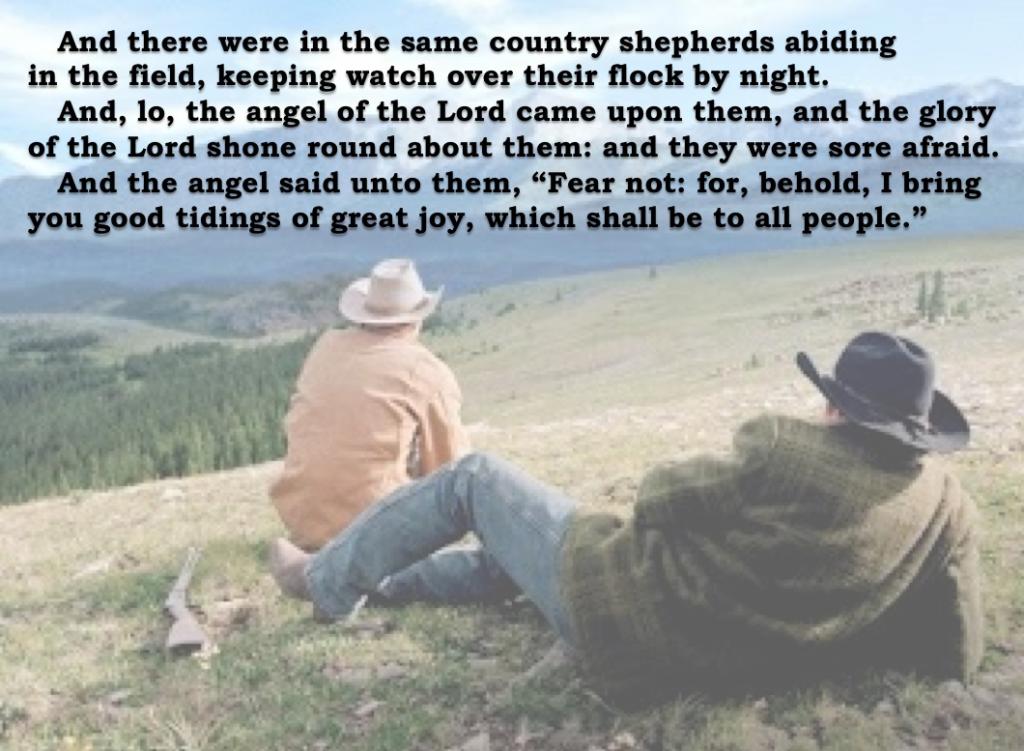 "All people" means all people. And don't let anyone tell you different.
And here's Anne Lamott's Advent Adventure.
And here's the Pogues.
That's the same old same old that I've posted nearly every year for the 19 Christmas Eves this blog has been around. That's partly because the holidays are busy and I'm lazy and didn't have anything more thoughtful or substantial to post here. And it's partly because repeating holiday traditions with those you love is a way of reminding one another that you're important to each other without the awkwardness of actually having to say as much.
Peace on earth, good will to all.