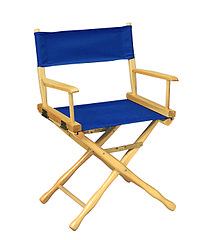 I'm currently working on a chapter of the Slow Church book on the scriptural story and why we believe that slowness is woven into the very fabric of this story.
So, I've been trying to find an image that is helpful in talking about the nature of the scriptural story and how God and humanity interact together.  Here's the  basic image that I've stumbled upon.  (I know it's not completely original, drawing on sources like Bartholomew/Goheen's The Drama of Scripture and Lesslie Newbigin's work.)
Creation is a grand drama, of which God is the playwright and director.  One of the distinctive things about it, however, is that although the basic plotline has been written, God wants this drama to be a collaborative effort, and has left much room for improvisation within the script.  Some actors — as Bartholomew/Goheen point out — don't even know that they are part of a play, others sometimes (or often) do not want to cooperate with the director, and even those who do desire to cooperate often have difficulty understanding the director's lead, as if they were hard of hearing or though the director spoke a language with which they were only barely familiar.  The Director, however, is very patient and when actors are cooperative, gently nudges the action of the play in the direction it needs to go.
So, help me out here and give me some constructive feedback on this image.  I think it is helpful for illustrating the slowness of God's reconciling work in the world.  I also know that like any metaphor, it has its limitations, and cannot adequately depict the full range of divine-human interaction. One of the biggest shortcomings is that it tends toward individualism and it's not as clear what the role of the church is.
Thanks!