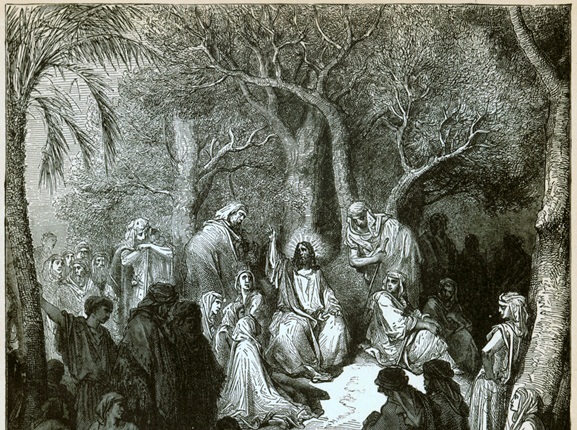 John had the great idea recently to read the Sermon on the Mount every day for Lent…
Here's his thoughts:
Gandhi read the Sermon on the Mount every day for decades. He said that when he first read it, it went straight to his heart. He believed it encapsulated the message of Jesus and he was inspired by its message of nonviolence. It endeared Jesus to him, and he once said, "Christ's Sermon on the Mount fills me with bliss even today. Its sweet verses have even today the power to quench my agony of soul."
For Lent this year, some friends and I are taking some inspiration from Gandhi and reading the Sermon on the Mount every day for 40 days. It will be interesting to have conversations along the way about how we are being changed by the practice, how we see God differently, how we see ourselves differently, and how we walk through the world differently.
John and I are both endeavoring to following this practice through Lent.
I have created a printable PDF of the sermon
(which fits it on to a single sheet so you can carry it with you)
John has also created a Facebook group where you can share your thoughts as you read…
(Feel free to request to be added!)
If you're not on Facebook, you can share your thoughts in the comments below.
IMAGE: Gustav Dore – Sermon on the Mount (via Wikimedia Commons)