Welcome readers! Please subscribe through the button on the right.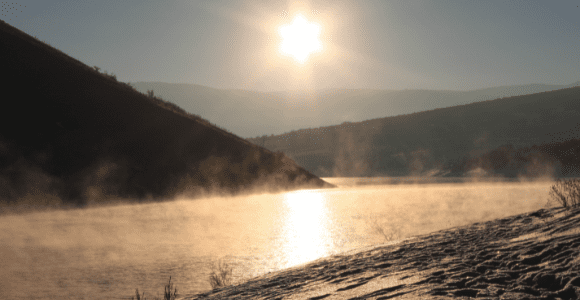 Our reading this week is from the gospel of Luke:
Then Jesus, filled with the power of the Spirit, returned to Galilee, and a report about him spread through all the surrounding country. He began to teach in their synagogues and was praised by everyone. When he came to Nazareth, where he had been brought up, he went to the synagogue on the sabbath day, as was his custom. He stood up to read, and the scroll of the prophet Isaiah was given to him. He unrolled the scroll and found the place where it was written:
"The Spirit of the Lord is upon me,
because he has anointed me
to bring good news to the poor.
He has sent me to proclaim release to the captives
and recovery of sight to the blind,
to let the oppressed go free,
  to proclaim the year of the Lord's favor."
And he rolled up the scroll, gave it back to the attendant, and sat down. The eyes of all in the synagogue were fixed on him. Then he began to say to them, "Today this scripture has been fulfilled in your hearing." (Luke 4:14-21)
In Luke's version of the Jesus story, Jesus' ministry begins in and around Galilee. All of us today who feel passionately about the inclusion of those being marginalized or who are concerned with how communities and larger societies experience change can learn from this story.
Galilee was a marginalized region in a marginalized territory. The Jewish people were also a marginalized community within the Roman empire. With the Temple-state being centered in Judea, in Jerusalem, and seated in the temple there, Galilee's more Hellenized Jewish communities were doubly marginalized.
The canonical gospel authors all locate Jesus primary ministry in that region. This choice not only reveals a passion for those being marginalized in any system, but also points us to how change happens. Change happens from the grassroots or bottom up and from the margins or edges of our societies inward. Change doesn't usually come from the elite, powerful, or privileged who benefit from how society is structured now. Their experience is vastly different from those on the edges of society. Change usally comes from those for whom the present system is not working.
In this week's narrative, the author of Luke conflates two passages from the Hebrew scriptures: one from Isaiah 61 and the other from Isaiah 58. We'll begin unpacking these, as well as why they matter, next.
(Read Part 2)