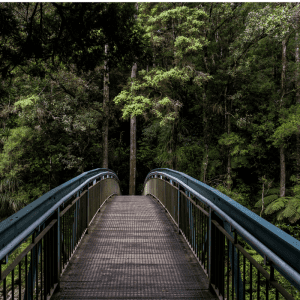 Many churches and faith based organizations do good work in the present but have difficulty catching a vision for the next chapter in life, be that the next three months or the next three years. Change takes them by surprise, the congregation or group's anxiety ratchets up, and fear about the future begins to drive decision-making. It feels like a crisis, but is actually an opportunity to rediscover the spiritual practice of discernment.
What Usually Happens
When the crisis-of-change hits, the church or organization sometimes rushes to hire a business consultant for strategic planning only to find the business approach doesn't quite fit for a group that is—at its core—a faithful gathering of volunteers who want and need to know how to participate in what God is already doing in their midst. Communities of faith don't work like businesses, and rarely even work like traditional non-profits.
For visioning in faith communities, I recommend a spiritual director experienced in communal discernment — a guided process involving a group making decisions as one body rather than a group of individuals with strongly held opinions about the future. Faith communities have a lot of experience with the latter! It's the usual mode for their boards–everyone puts their ideas on the table, pushes for their solutions and then votes so that "winner takes all."
What is Discernment?
Time-honored principles of discernment help us catch God's vision. We're talking about a vision broad enough to allow the community to be agile and move through change with relative ease while also being clear enough to be helpful.
Simply put, discernment is faithful choices. It always centers around a question facing your organization or church. Usually, it is something like, "Where is God leading us in the coming days?"
For that you need a process:
Steeped in prayer and contemplative reflection.
One that considers as much data and information about your history, your present condition and the gifts within your organization,
Weighs the pros and cons,
Listens to the deep desires and intuition of the group, and
Honors the mystical notion of "call" – What do we, at our deepest core as an organization, believe God is inviting us to be or do? The Spirit uses prayer and discernment to ignite the vision.
Process Matters
The discernment process is ideally designed to help you unearth what God is up to in your corner of the world because you want your vision to be in alignment with God's activity. If you are not clear about what alignment feels like, look at how much energy your organization has for the work it is now doing. If energy is flagging, you probably are not in alignment with what God is already doing and you need some time and reflection on how to recalibrate.
To be honest, this work will be more ambiguous than the standard business practice of strategic planning.
Visioning through discernment involves living with the mystery of not knowing what the outcome will be. A willingness to be surprised at where the community goes as it discerns together is imperative.
Although discernment involves mystery, it is also grounded and concrete, designed to move you through to a conclusion. It is neither "woo-woo" magic nor is it a road to pinpointing, with certainty, the "perfect will of God." It's simply your work—it's how you get to know God better by praying, listening to the still small voice within, listening to others' experiences and questions and paying attention to intuition.
One of the beauties of this process is that when you gather your visioning group, you will have tasks that everyone can relate to in one way or another. Your artists and prayer warriors will be delighted with the amount of time spent intentionally connecting with God. Your engineers, accountants and business-minded people will feel comfortable with the practical aspects. You will have gathered many different types of intelligence and will have used a variety of spiritual and practical tools to reach unity.
Why bring in an outsider?
Anyone can initiate visioning through discernment, however a spiritual director trained in discernment would make an excellent guide. Spiritual directors have studied discernment processes and worked with people and groups in discernment over time.
Spiritual directors stay out of the way of your work. We have no agenda other than to guide you through the process. When stuck, we encourage you. When sidetracked, we redirect. There may be times in the process where you feel "in the weeds" and nowhere near a vision. The spiritual director's job is to trust and know that God is faithful. You will get there!
Once you feel unity around a vision, you will develop a short statement that can serve as a guidepost for all the projects, programs and efforts you keep; those you release; and any activity you consider in the future. An example comes from the gospels. "We are fishers of people" would be the disciples' vision statement and "We follow Jesus" would be their mission.
Much like that example, an image may accompany the short vision statement (a net of fish!). This statement and image becomes a benchmark for all you do as you go forward. You have the tools to determine if proposed programs really fit with the vision, asking,"Are we being faithful to the vision here?" ("Is this what fishers of people do?")
Your vision statement and image are the groundwork for determining your mission statement–what you do in the world right now–and for any longer statements you may create about your life together, things like organizational profiles, search and call documents, and marketing materials.
Long term benefits
Visioning through discernment has benefits even after the process is complete.
Participating in the process helps individuals learn how to use discernment in their daily lives. They will likely find their relationship with God deepens as a result of doing this communal spiritual work.
The faith community learns what it is like to transform business into an opportunity to live out the faith more intentionally. Once an organization learns how to look at an important question from many different angles and spends time with it in ways they may not have considered before, there is no more "business as usual."
Discernment will be the only way you will want to work from that point on.
Learn more about it
To learn more about visioning through discernment, a process I use with organizations, contact me at teresa@teresablythe.net. In fact, if you are interested in any aspect of spiritual direction, I'd like to help.  Visit www.teresablythe.net or the Phoenix Center for Spiritual Direction for more information.
Photo courtesy of www.canva.com