God's Angels thrive on helping human beings feel safe and secure during times of unimaginable stress and worry. These celestial helpers live in Heaven, a place and vibration where fear and fear's offspring of abuse, violence, lack and suffering cannot exist. From Heaven's vibration of pure and unconditional love, Angels walk with us, protecting us and reminding us that we are all God's beloved children.
How can we connect with our Angels and receive their comforting and healing energy? We first need to meet the Divine Child that lives within us. This is the pure persona of the inner child and the still inner voice of highest truth that allows us to communicate with our all-loving and ever present Angels.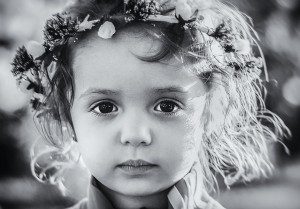 We can discover our Divine Child by looking into a childhood photo, preferably during a time in our lives when we were alive with feeling, imagination and hope. Even if our childhood was horrific, we still have a child inside that believes in the future and this is the child that we need to reconnect with now. Often, this little one is between the ages of 4 and 6, sometimes a little younger or a bit older, however still young enough to think the tooth fairy and Santa might be real, not fictional, figures in our lives. Our next step is to close our eyes and step out of our logical and rational thinking and leap over into the luscious world of Heaven that exists in our creative and emotional mind.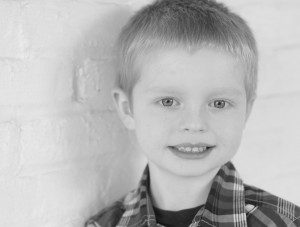 Here's how it works. We see ourselves step into the photo and scoop up God's gift of the honest and innocent little us and say, "I'm here at last. Please forgive me for taking so long in returning home to you. Will you please introduce me to our Angels?" As we take deep breaths and watch the Divine Child paint a magnificent scene of a never-ending happy childhood with a magic paintbrush, we are filled with a sense of incomprehensible serenity and awe. Keep breathing and watching because, with a little patience, we will sense these benevolent Beings and have the ability to feel them standing right in front of us. We can then welcome them to shower us with love and fill our minds and bodies with euphoric joy. We might find ourselves asking, "Who are these shimmering colors? Who are these divine messengers that remind us of a refreshing breeze on a warm day or a warm snuggly blanket on a cold one?" As we sense the physical and emotional feeling of Angels, we are more likely to trust that they are real.
Can we ask our Angels to prove that they can help change what is not working for us in our mundane lives? We sure can! They relish this request and are happy to imprint into our logical brains that God has helpers in Heaven who desire to reconnect our egos with our hearts. This reconnection gives us instant access to the greatest alchemical power in the Universe. This is the power of unconditional love that not only created us, but also is available to every human being to transform our lives for the better.
Love is the force that Angels use to empower us to ask God for what we need and to bring help to us when and where needed. Ask the child within you to unlock Heaven's door. Step through it and begin to see the life that is your destiny. Greet your Angels and ask for their wise guidance in creating the life that feels far more heavenly than the one fraught with fear and anxiety that so many humans currently live.
And here is another wonderful truth about Angels, when one of us opens our lives to their compassionate divine intervention in daily life, we help humanity awaken to the infinite possibilities of God's great peace and love. How can every human being on Earth experience the healing of Angels? We can accept that we already do!