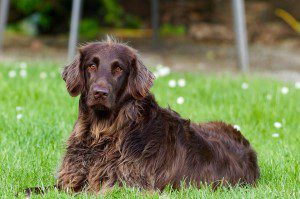 I've been fortunate to work with the Angelic realms for over 25 years and often I am asked the question, do Angels live on Earth or are they only found in Heaven? And what about guardian Angels? Are these all-protective helpers that are assigned to us for an entire lifetime, always invisible to the human eye? Not if we are blessed to belong to a dog Angel!
Proof that canines are guardian Angels comes from their amazing ability to love us without conditions and to forgive us even when we hurt them. They can read our thoughts and emotions with perfect accuracy and mirror back to us what the child within us needs most. When our inner child needs to play, we can be certain that Roxie or Max will have tails wagging and give us "the look" that says, "give me some love and attention and I'll make your bad mood go away."
Our dogs are great teachers and therapists that stay with us for our entire lives. How is this possible if they live for such a short number of years? It is true that canines have a short life span, however there is an Angel in that dog body that will reincarnate and return to us. We need not fear that the Angel won't be able to find us and that someone else will adopt our puppy. It is just not possible for us to end up with the wrong dog. A guardian Angel is matched to us on a Soul- level vibration, therefore, we will find one another through the all-powerful attraction of two Souls in love.
And if we cannot take on the responsibility or expense of a new pet, our loyal and trustworthy companion continues to stay with us, protecting us, visiting in our dreams, and licking our faces from the peaceful realms where Angels live. Communicating with a pet that is not on Earth just takes a little practice. All we need to do is imagine our pet and watch the images that fill our minds eye. Along with images, canine Angels now living in Heaven will communicate by sending us messages through our intuition and we will "just know." Simply by being open and receptive, we can continue to enjoy this profoundly joyful relationship all the days of our lives and beyond.
Here is an easy exercise to show our most awesome canine Angels just how much we appreciate their healing love. If your dog is in Heaven, do the imagery as if your loyal best friend was sitting right beside you. Trust that pup is much closer than you think.
Sit down next to your pet while your pet is in a mellow mood. Focus on your breathing and take a nice deep and slow breath in and exhale completely. Repeat until you feel calm and centered.
Take your hand and place it on your pooch, heart area is great but anywhere will suffice. Put your other hand on your heart. Close your eyes and say to your pet with your thoughts, "I am so very grateful for you. Thank you for all that you do for me that I don't even realize."
Visualize yourself and your pet filling with the golden white Light of Divine Love and expanding in size at the same time. Grow until you dissolve in the Love energy. Stay in this bliss, together, for a few moments.
Open your eyes and look into the eyes of your dog, and say, "I am so very grateful for you." Kiss and hug your pet as if you were a happy five-year old child. And for the cat Angel lovers, well, we all know, cats need to have their own blog (coming soon). The power of the sphinx must be respected, free of doggie contamination!
The more that we practice this simple exercise, the easier it will be to hear, trust and know exactly what our guardian Angels are trying to tell us. Even though Roxie and Max can't go with us to the corporate office, they stay connected with us through the Angel airwaves. They can send through the solution to a problem via our intuition much faster than it can take our logical egos to figure it out. By celebrating and staying connected with our wonderful dog Angels, we can be sure to experience an exceptionally magical, joyful and successful day!