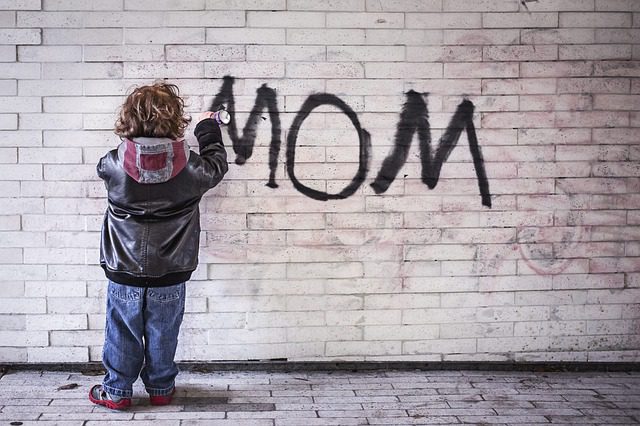 Bad Moms — the Movie
There's a meme going around Facebook about Moms trying to get together and socialize. It goes something like this…
"Me and my friend are trying to get together but we both realize we are busy for the next 20 years".
A good friend and I attempted this at the weekend, she has twin high schoolers and I have a 7th grader and as of 2 days ago last week, a freshman in high school.
Somehow though we managed to get together and see Bad Moms the Movie this Saturday.
OK so it was at the matinee, but we made it, despite one of my kids still being at a sleepover and her finishing helping her boyfriend work on a farmer's market stand on the west side of town.
I got free garlic as a result and now have a garlic smelling purse because I forgot the garlic bulb was in my bag overnight…but that's another story.
Bad Moms – surprisingly touching as well as extremely funny
If you like truly raunchy humor and don't mind the cursing and sex jokes, then you will enjoy this movie.
If you are (or have been) a member of a school parents' group, then you will also enjoy this movie.
And if you have ever cried in your car, alone, wondering what the hell you are doing as a mother…then you will enjoy this movie!
The car cry
Up until I saw this movie, I honestly thought I was the only mom who has ever cried in the car, after…
a particularly stressful school run
messing up the start time to my kid's concert, so she had to walk in and get her instrument after the first movement
feeling totally helpless and not knowing what to do about something
yelling at my kid(s)
forgetting something essential and then feeling intense mom regret and inadequacy
just feeling exhausted and overwhelmed with the whole parenting thing and needing to cry.
If you thought you were the only mom who car cries, then this movie is for you. I bet there are millions of moms out there (like me) who thought they were the only ones.
Wishing you could freak out during the 25th run around the store this week
I won't spoil the movie for you, but I have often wished that I could just freak out, ram somebody's cart with mine or do SOMETHING to break the monotony of food shopping — once again.
It's a task that's so important for everyone but cannot be got away from as a mom, no matter how hard you try or how hard you wish something else could do it for dang change.
Oh it's no good I can't restrain myself. Here it is. Watch it if you want!
The best part for me was watching the tears of laughter run down my friends' face.
Hoping for a tiny accident so you can get a rest?
This part freaked me out. In the back of my mind on the really bad weeks I have often wondered what it would be like just to have a little accident of some kind. Maybe just a mild concussion.
Not too bad…but it requires a hospital stay, jello, and television. I would have no choice but to stay there and rest.
I thought that was one of my most private thoughts — but one of the moms had it in the movie.
OMG we are more alike than we even think we are.
Tired of the work required for school fundraisers?
Sometimes school activities and the support required by parents can be extreme. I'm noticing also that it's almost always more than we expect or can possible know is required before school starts. That's a powerful stressor right there.
And then we might be required to bake something? Believe me, I love to bake but I don't enjoy exposing my projects for the whole world to see. I'd rather just let my kids eat them. If I did want to show the world then I'd be a pastry chef, know what I mean?
I'm not against school fundraising or options for kids that require more funding if it's possible for parents to do so – but frankly there are times when I'd rather stroke a check than spend time creating something extra and usually last-minute when the edges of my week are already frazzled.
Bad Mom or Good Mom?
I mentioned this movie to somebody who was sitting in for the school administrator this week. She laughed and said she was worried she would see herself in this movie since she was a Parent Group Leader for our Lower school.
She's right. She probably will see herself in this movie. I did, and you may too.
Bad Moms does have a unifying message. There are times when we just all need to stop the madness and love our kids. Because one day they will be grown up and this particular level of madness will be over.
It's good to laugh, enjoy this movie, see yourself somewhere in there and celebrate the moments, 'Bad Mom' or 'Good Mom'.
Photo by crkmaga at Pixabay