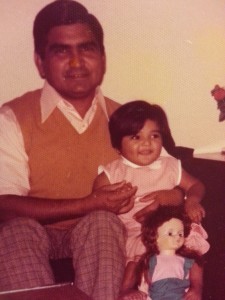 What do you gift to a man who doesn't have everything, but wants virtually nothing?  This is what I've been thinking about as Father's Day approached and I realized the most precious gift I could give my father would be words honoring him.
I don't know his entire story, children rarely know everything about their parents, but I can begin by confessing that he is the only man in my life who has never abandoned me.  My father, Anwarul Haq Chaudry, born in what was then India in 1940, came from a middle class Punjabi background. He witnessed his part of India become Pakistan, and all the growing pains of a new nation. As the youngest of seven children, he was raised by a remarkable father who never remarried after his wife died when my dad was only four years old.  My grandfather, who was in his forties when he became a widow, raised his seven children alone.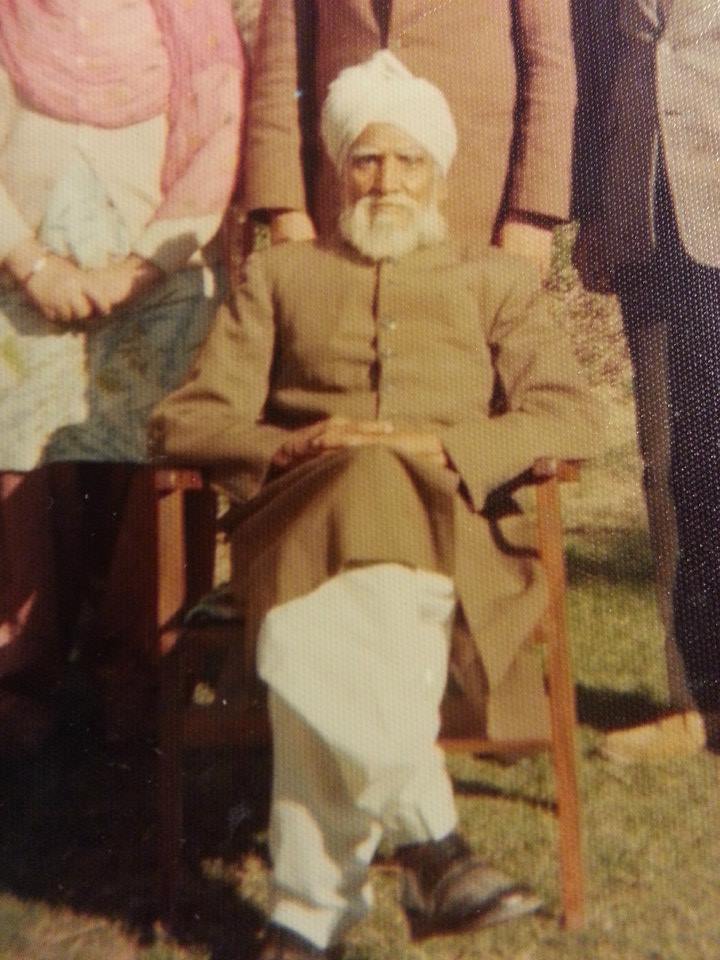 Abu was a sports prodigy, excelling in cricket, becoming the captain of the Punjab cricket team, but not supported by his family.  In the 1960's it was no claim to fame to be a cricket star, especially when your older brother was a doctor and you were expected to follow his footsteps. Though he got into medical school, he deferred instead to attend veterinary school so he would have time to play cricket.  It was a decision that his family spurned for years.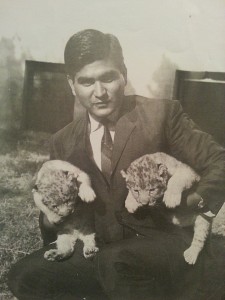 He was married in his 20's to a young woman who I know very little about, other than she was sick and died soon into the marriage.  My father would remarry years later, after my grandfather had chosen my mother for him. In 1975 Abu left his country and family to immigrate to the US, hoping to make a better life for his new wife and newborn daughter, but expecting to return to live in Pakistan one day.  He never did.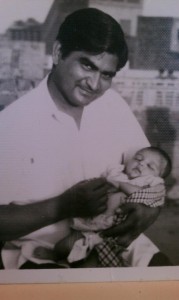 I am his firstborn, in a culture that didn't necessarily celebrate the birth of girls, but I've felt like nothing less than the apple of his eye for most of my life.  He expected both his daughters to be respectful of cultural norms, but to excel in studies, to aim for a career, to beat out any boy in anything we tried. He had humble means as a government employee, but bought all three of us kids starter cars as soon as we turned 16 to give us agency and independence.  He taught me the value of integrity when I once asked to borrow one of his USDA issued pens and he said no, it could only be used for official work. He expected us to work hard, mow lawns, paint decks, clean snow, build things with our hands, and was an example to us of the importance of such a work ethic by almost always maintaining two jobs himself. He's repeatedly given me two pieces of advice I have yet to internalize: 1) it's not what you say, it's how you say it and 2) dogs bark and caravans continue.  And always, always, he has said to us that everything he has done, he's done for his kids.
As a child I achieved the perfect balance of respectful fear and daughterly adoration for him, and as I grew he returned the respect by honoring my choices in studies and in my personal life.  When I met a young man in college and wanted to marry him, my father told me he knew I was intelligent and would make good decisions. When that decision turned out to be terrible, he told me to come home. In years that followed, as a divorced single mother, as a remarried woman with a second child but unsure of her new marriage, he told me I could come home.  In all these years, this has been his greatest gift to me. A place to always come home to.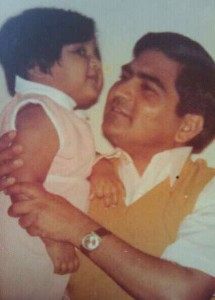 My parents have never pretended to be in a happy marriage, if they ever were it was in a time I can't remember. But in a very old-school way they stuck it out, for their three children.  It's no small sacrifice to give up what you think life could have in store for you for the sake of your kids. Most people today don't make that sacrifice, and maybe that's the healthier thing to do. They have both been loving parents to us, but just were not meant for each other. I imagine that they both dreamt of love, affection, companionship that eluded them somehow, and I pray that God gives it to them in abundance in the next life. For better or worse, I will always honor the fact that they decided their own personal fulfilment was secondary to their children having a stable, and yet crazy, home.
And so I'm brought back to that word, home.  If there is any place in the world that is home to me, it's my father. He has been my safe space, a rock steady presence, my first and last resort in the worst of times. My father is my home.
Dearest Abu, happy Father's Day.  Every day of your life with us has been a gift that we can never repay.