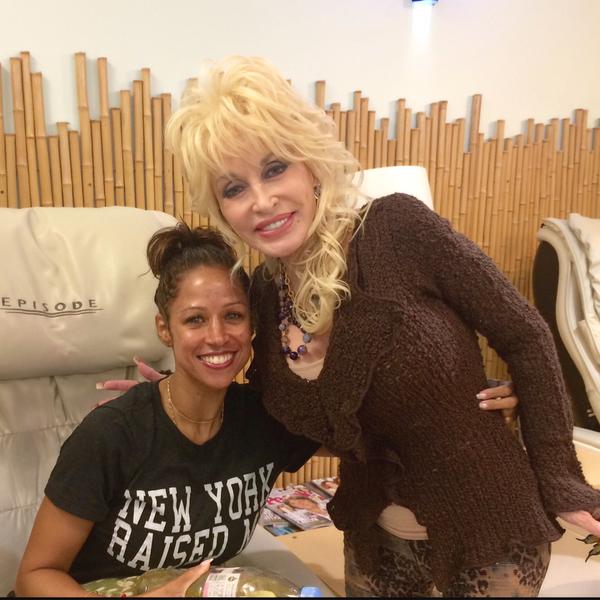 I was getting my nails done, when I heard a familiar voice and saw Dolly Parton walking my way.  She came over and asked me — ME?! — for a photo.
Dolly is a strong, independent woman who looks amazing.  You just never know who you'll see when getting your nails done in California!
Read more on the Patheos Faith and Family Channel, fan me on Facebook and follow me on Twitter.