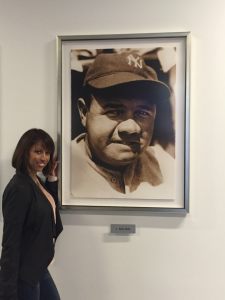 I've been called the Queen of Controversy, The Hero of Hollywood, Eliminator of Liberals… but there's one nickname I'd love to have.
I had the chance to go to Mickey Mantle Day at Yankee Stadium.
After a full day of hitting home runs on Fox News' Outnumbered, I — born in the Bronx and a life long Yankees fan — would love to be called the Babe Ruth of Fox News!!!!