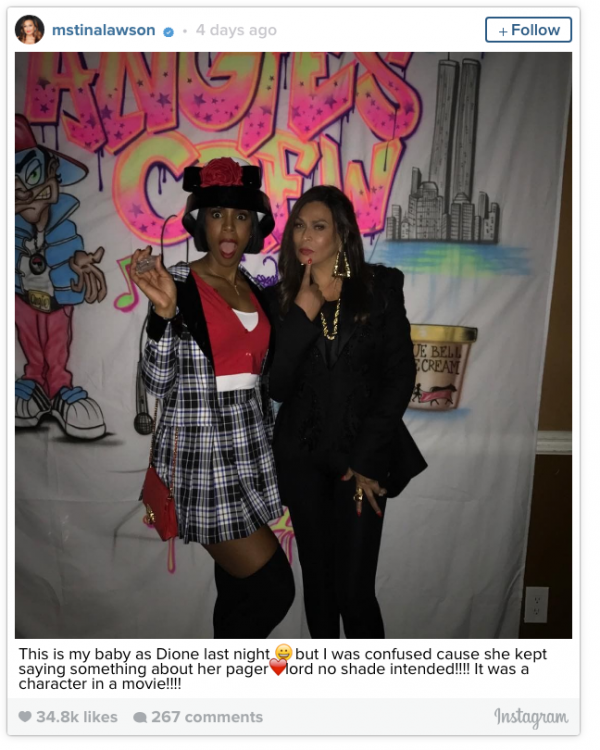 Well, you never know what you are doing to wake up to, do you?
This morning, I awakened to people telling me that Beyonce's mom was saying that I was ugly.
Here's the "controversy" generated by Tina Lawson:
If one thing runs in Queen Bey's bloodline, it's the ability to throw subtle shade and Tina demonstrated her acumen for the art of insult this Halloween, somehow managing to turn a cute costume into a caustic diss.

Tina has managed to stay rather close with Kelly Rowland after all these post-Destiny's Child years and the two apparently got to gether for Halloween, with Rowland dressed as Dione (the iconic character originally played by Stacey Dash in Clueless).
Apparently, the original post had an insult about me in it.  Here's a screen shot: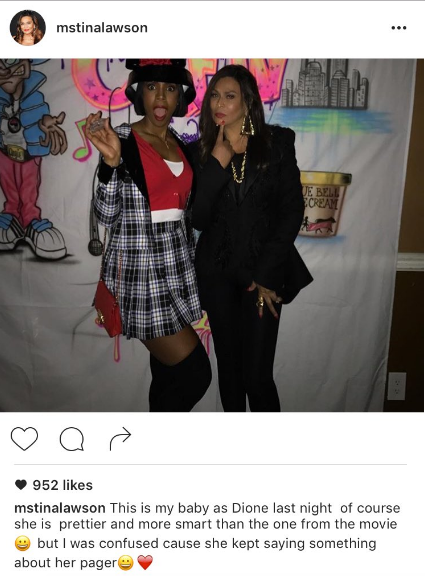 First of all, if you're trying to throw shade about someone's intelligence, maybe use "smarter" instead of "more smart."
Here's the thing — Kelly Rowland is a beautiful girl and I love the costume!  Imitation is the best form of flattery.